Receiving
Wholesale Orders automatically sync between the Back Office and the app once your app account is up and running.
After placing a Wholesale Order in your Back Office, open the app.
Open the navigation pane and select Receiving.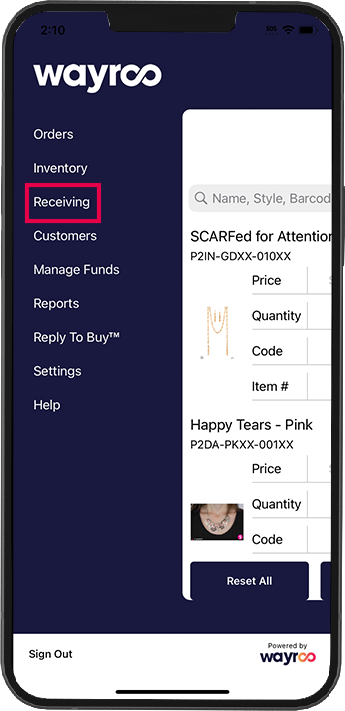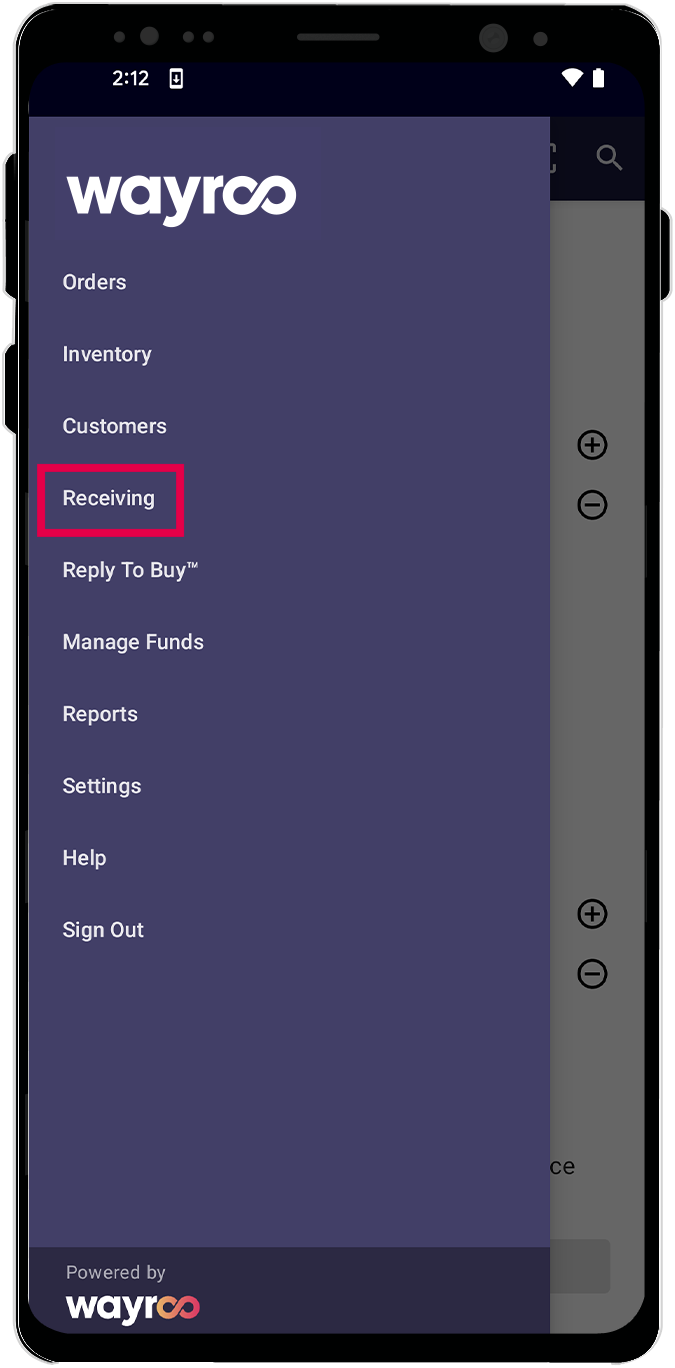 A list of open Wholesale Orders will be displayed.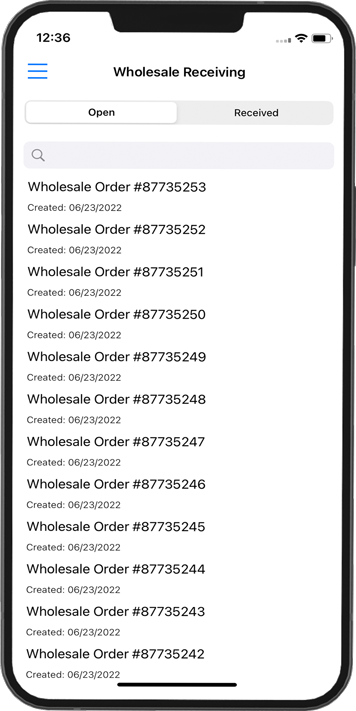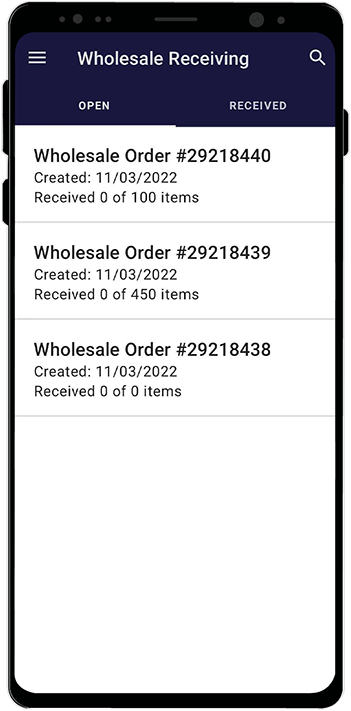 Select the Wholesale Order you want to receive.
Select each SKU that you want to receive.

If needed, adjust Quantity Received
If needed, assign an Item Number
Tip: If there are fewer in your physical possession than expected, you do not need to receive them all right now.
After all received SKUs are selected, click Receive Order.
Your Inventory will be updated with the received items.
Optional: To receive items in the Wholesale Order all at once you can select Mark All Items As Received then click Receive Order.
Tip: If there are items sent to you that are not in the Wholesale Order, select the Barcode Scanning button and use your device to scan the barcodes of the items you want to add to the order.
To view received items, go to Received on the Wholesale Receiving screen.