ShippingEasy Set Up
Table of Contents:
Take advantage of the Wayroo app's integrated shipping partner with the lowest USPS® shipping rates in the industry! Saving you time and money, ShippingEasy allows you to manage your orders, automatically create shipping labels, and market to your customers.
Create a ShippingEasy Account
To create your account, open the app and go to Settings > Add On > ShippingEasy (scroll to the very bottom of the Settings screen to locate!)
TIP: New users can sign up for a 30 day FREE TRIAL!
Choose from the following two plans based on your monthly shipping needs:


FREE subscription plan for up to 25 shipments/mo
or
UNLIMITED shipments/mo for $9.99
Connect your Wayroo app to ShippingEasy:
Click the navigation pane in Wayroo and select Settings.
Scroll down to the bottom of the page and select Add next to ShippingEasy.
Your ShippingEasy email address will be pre-filled with your account email address.
You will be prompted to create a new password for ShippingEasy.
Click Sign up for ShippingEasy.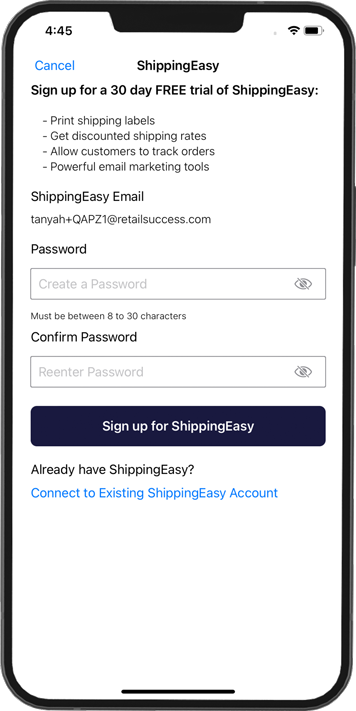 You will be automatically directed to the ShippingEasy website.
Next, you will be required to verify the phone number linked to your account.
The two options for receiving a phone verification code are via text (Text Me ) or via a phone call (Call Me).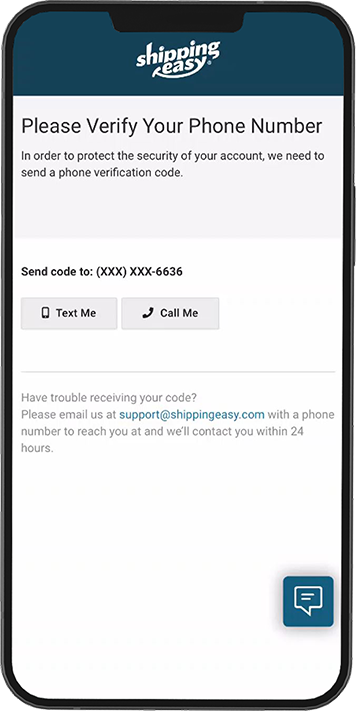 After your phone number is verified, an Info screen will display pre-filled details.
You will need to fill in the address where you will ship from (Where will you be shipping from? section).
Click Continue and Shipping Carriers and Terms of Service information will display.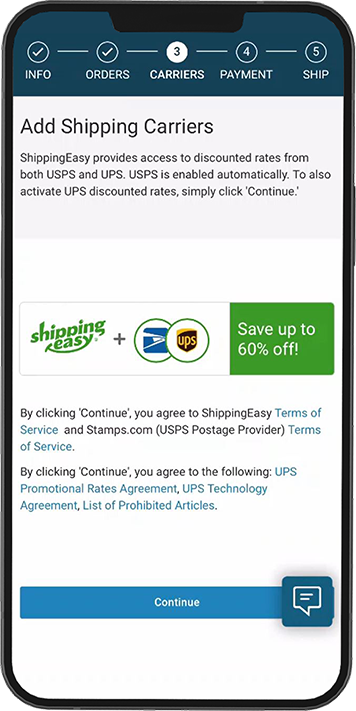 Click Continue and Add a Payment Method will display.
Fill in the card information fields and click Add Payment, or you can skip this step in the account setup (Skip this Step).
Tip: Providing a Payment Method at initial setup is preferable so you can immediately use ShippingEasy features that require a payment.
If the entered Payment Method is valid, the setup is complete and you will see the Congratulations screen.
Click on Start Shipping and you will be taken to the Orders screen in ShippingEasy.
Tip: Orders will populate on the Orders page in ShippingEasy after they have been paid in the app. For invoice orders, turn on the Ship Order option on the Edit Order screen in Wayroo and complete the payment. Orders through Shopping Portal will be sent to ShippingEasy after the customer completes the payment.
Tip: You can set up your ShippingEasy preferences during the initial setup or you can do it later by going to the ShippingEasy settings from app Settings, then Manage ShippingEasy Account. Click Settings > Store & Orders at the bottom of the app screen.
Move on to the final step: Importing your inventory