How do I validate my bank account to add funds to my ProPay account?
You may add funds to your ProPay account and access them using your ProPay Prepaid Mastercard but first, you'll need to validate your bank account.
Click Manage Funds in the navigation pane.
Select Add Funds to My ProPay Account.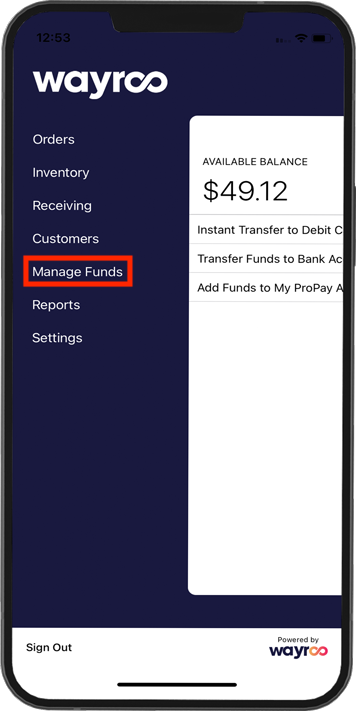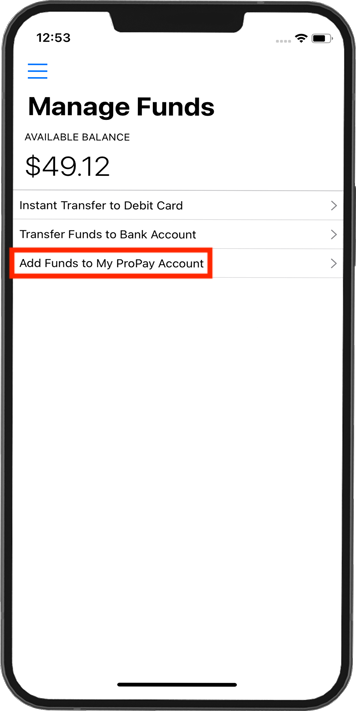 Note: In order to perform this action, a bank account validation is required. This may take 1-3 days to complete.
Selecting Add Funds to My ProPay Account will direct you to the following screen:
On the 'Add Funds To ProPay Account' screen, click OK.
On the next screen, under the 'Bank Validation Started', click CONTINUE.
The validation process has been started successfully.
Note: As noted in the first screen below, two (2) small deposits are being sent to the bank account on file and should arrive within 2-3 business days.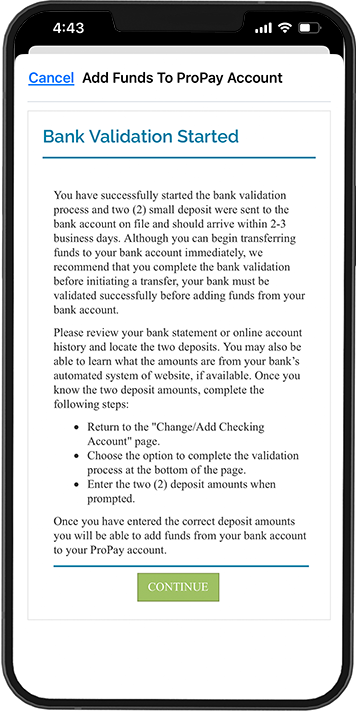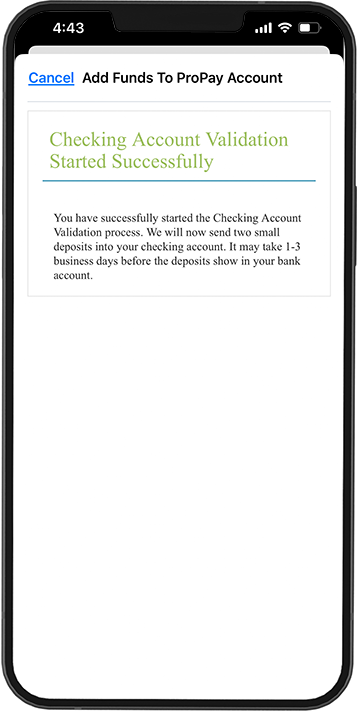 Once you see the two deposits and know the amounts, return to Manage Funds in the navigation pane and select Add Funds to My ProPay Account once again.
Enter the deposit amounts in the fields displayed and click SUBMIT.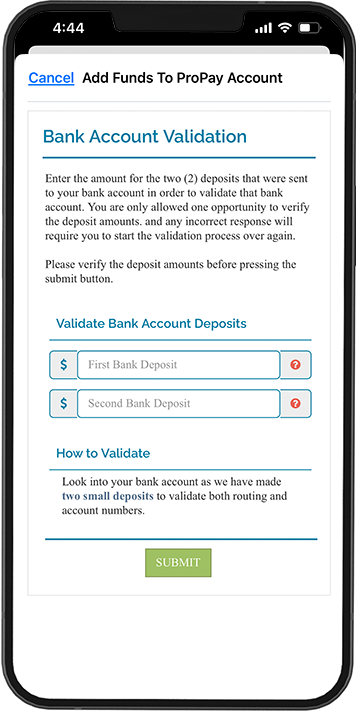 Note: As mentioned in the screen above, you are only allowed one (1) opportunity to verify the deposit amounts, and any incorrect response will require you to start the validation process over again.