Manage Funds
Wayroo provides tools and options for you to manage money in your ProPay account.
The ProPay Prepaid Mastercard allows you INSTANT access to the funds available in your ProPay account! The ProPay Prepaid Mastercard can be used anywhere Mastercard is accepted for purchases that do not exceed the available balance in your ProPay account.
If you haven't already, request your Prepaid Mastercard. Your ProPay Prepaid Mastercard is tied to your ProPay account created when you first sign up with Wayroo. Once your new card arrives you'll want to get your card activated and signed.
You can check this balance in the Wayroo Application.
Click Manage Funds in the navigation pane.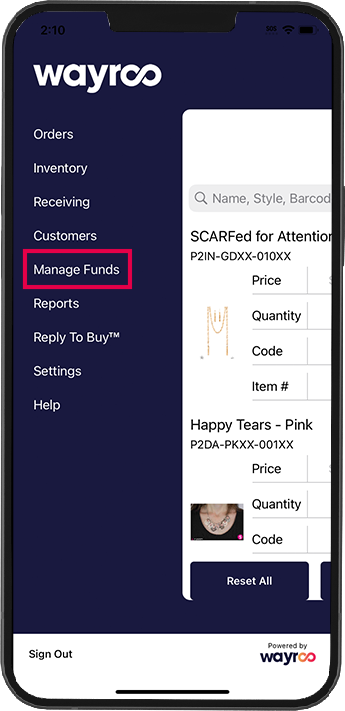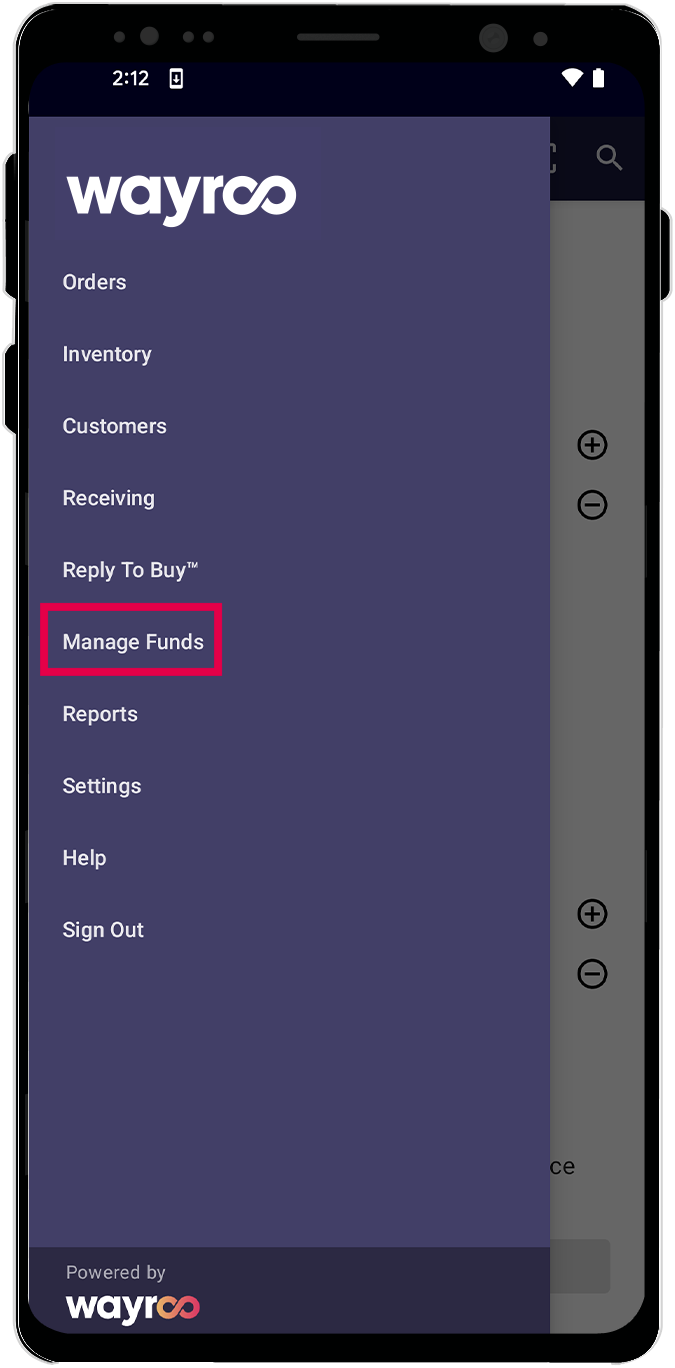 Available Balance is shown at the top of the screen.
Note: Available Balance is the amount of funds available for you to spend with your ProPay Prepaid Mastercard. Funds from customer purchases will be available to you shortly after midnight Mountain Time the very next day (even on the weekends!).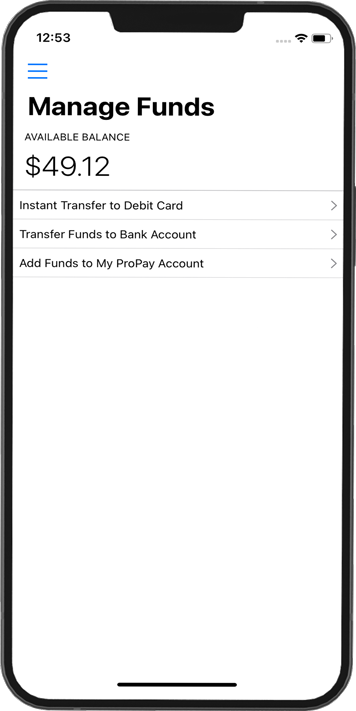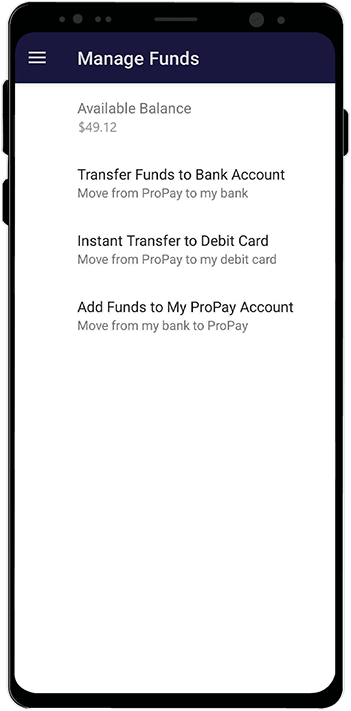 Other money management options available in Manage Funds include:
Instant Transfer to Debit Card
Note: This transfer process takes approximately 30 minutes to complete. Do not enter your ProPay PrePaid Mastercard number here. The funds transfer will decline as the funds are already in that account.
Note: For security purposes, ProPay has temporarily disabled Flash Funds – also referred to as "Instant Transfer to Debit Card" in the app. If you wish to use Flash Funds during this outage period, contact ProPay's Customer Service team at 866-573-0951 to request Flash Funds be reenabled for your account. After they perform a quick verification, Flash Funds transfers will be restored for your account.
Transfer Funds to Bank Account
Note: Transfers to bank accounts take 1-3 business days.
Add Funds to My ProPay Account
Note: To add funds to your ProPay account, you'll need to validate your bank account first. Click here to learn how.