Online Store
In addition to your mobile point of sale, you also have an online store allowing your customers to browse your inventory and place their own orders.
From the navigation pane, go to Settings.
The Online Store Open setting must be to the ON position for your customers to complete online orders.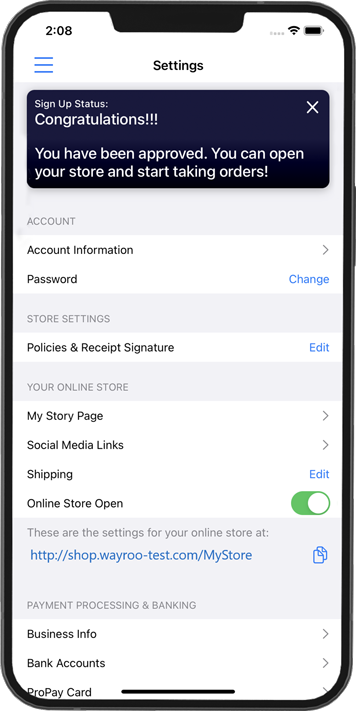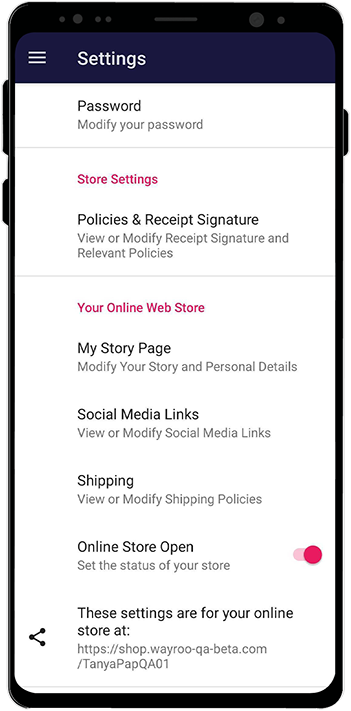 To find your online store URL, go to Settings from the navigation pane.
The URL will be listed below, "These are the settings for your online store at:"
Note: The link to your online store may look like this: http://shop.wayroo-test.com/MyStore
Depending on your device (iOS or Android) you will either find a clipboard or the share symbol. Use this to copy your online store URL to paste it into your Facebook group, text messages, etc.