Online Store
In addition to your mobile point of sale, you also have an online store allowing your customers to browse your inventory and place their own orders!
To enable your Online Store, go to Settings from the navigation pane, then toggle on Online Store Open.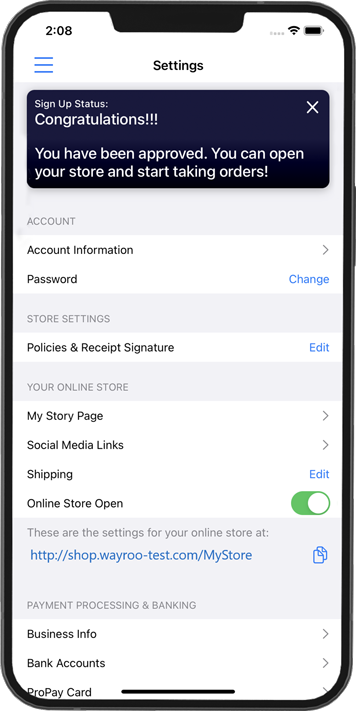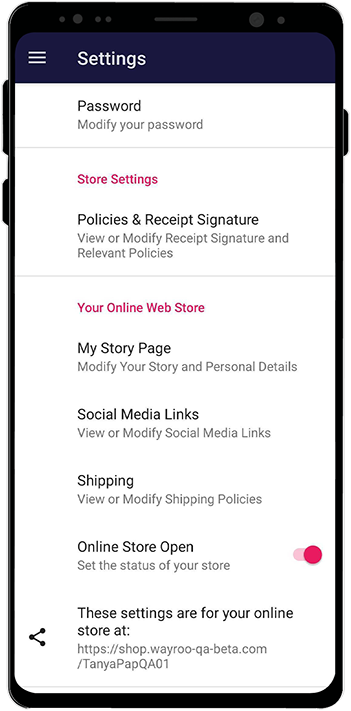 To find your online store link (URL), go to Settings from the navigation pane.

The link (URL) will be listed below, "These are the settings for your online store at:"
Note: The link to your online store may look like this:  http://shop.wayroo-test.com/MyStore
Depending on your device (iOS or Android) you will either find a clipboard or the share symbol. Use this to copy your online store URL to paste it into your Facebook group, text messages, etc.
My Story Page
Your 'My Story' is a way for you to personalize your Online Store with a unique bio. This could include a quick introduction about you and your business, video or image to support your Story.
You can update your 'My Story' tab any time by going to your profile in the back office.
New Customer Registration Form
New customers can now self-register so their contact information is ready when you invoice their orders!
To locate the registration form:
Go to Settings from the navigation pane
Click the Online Store link to open your website
Go to the Register tab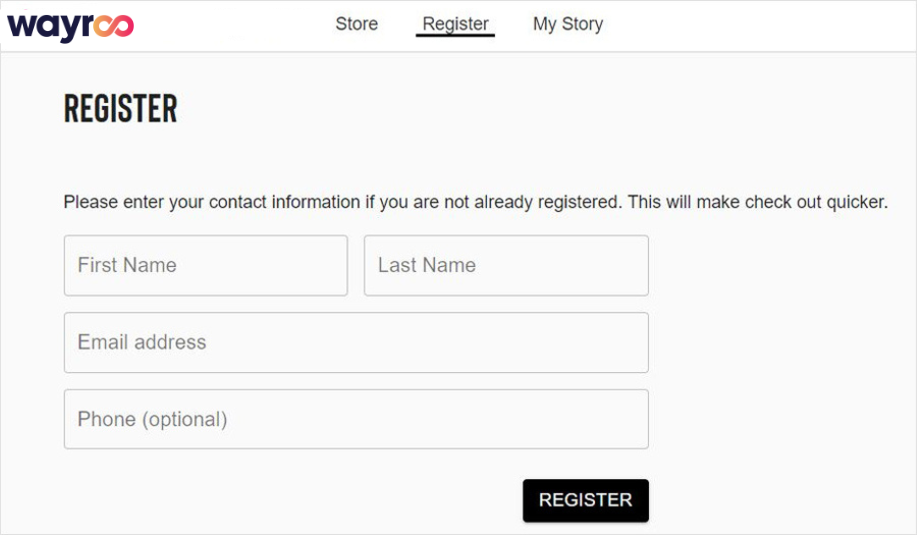 Tip: Share the link to your Registration Form via email, text, messenger or PIN it on your Reply To Buy™ Live to collect new customers' information!
'Featured' items on Online Store
Users can now easily showcase their most popular or recommended products, making it easier for customers to find the items they are looking for.
'Featured Items' can be easily updated and/or swapped out as needed in the app by clicking the STAR ICON below a product on the Inventory screen.
Item Visibility
Click here to learn how to set Inventory items as 'Visible' or 'Not Visible' on your Online Store.