Orders
Go to Orders from the navigation pane.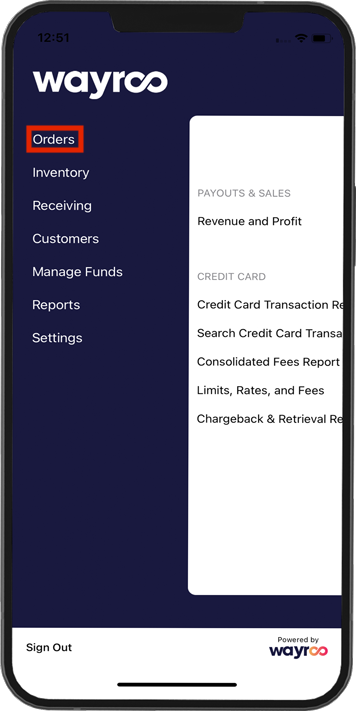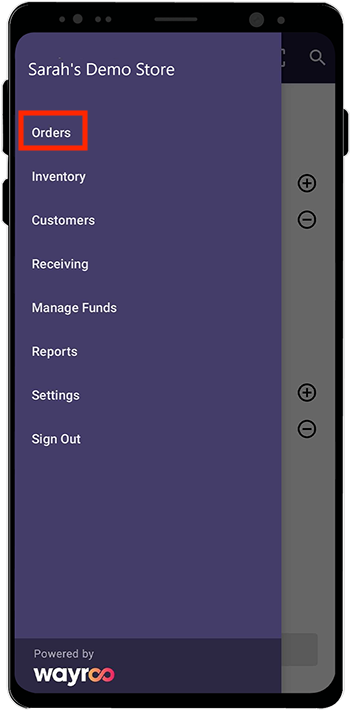 A list of Open Orders will display.
Tip: To search an Order, enter Customer Name or Order Number in the search bar (iOS) or by using the magnifying glass icon in the upper right corner (Android).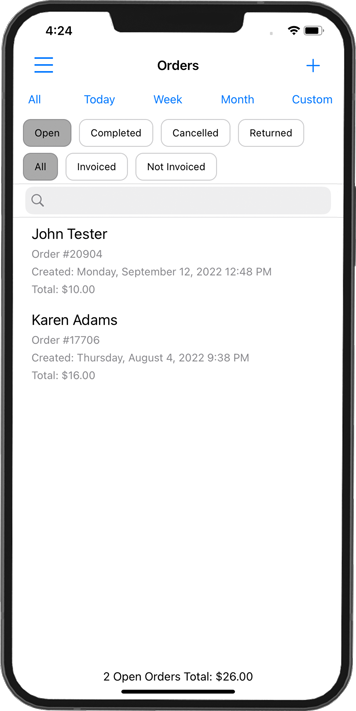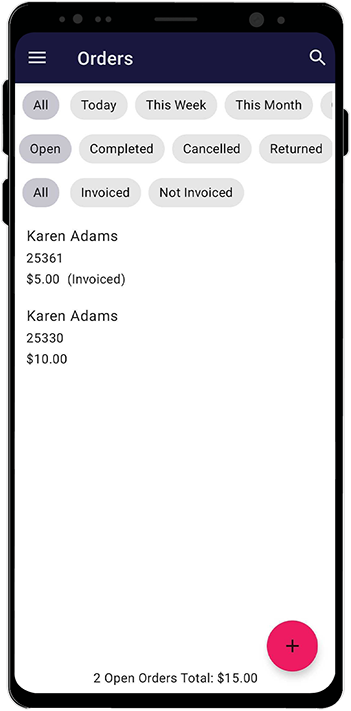 Select the "+" button in the top right corner.
Select the Customer the Order is for.
Tip: If the Order is for a new Customer or if there is no Customer Record, select the Add Customer button. Enter the customer's First Name, Last Name, and Email Address and click Save.
On the New Order screen use the Add Items button or Barcode Scanning button to add items from your inventory to the Order.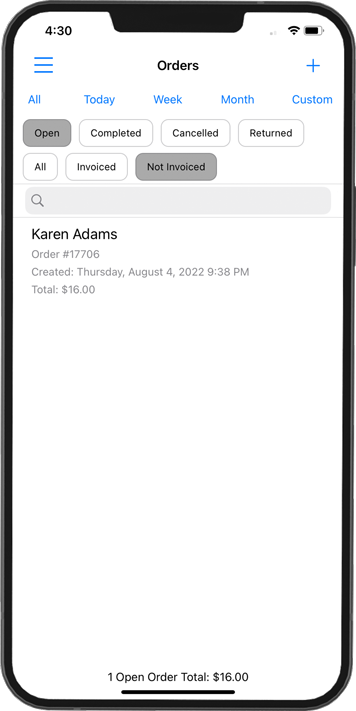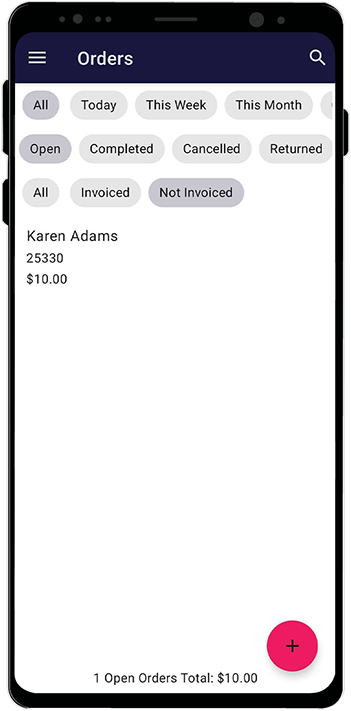 Each Item in order has additional options to choose from before completing the order. The following options are available from the 'ellipsis' (3 dots) button to the right of the Item:

Give Away – this option allows you to mark an Item as free ($0.00)
Change Quantity – this option allows you to increase/decrease the quantity of an Item
Remove – this option allows you to remove an Item from an Order
Cancel – this option will close the Item options and no changes will be made to the order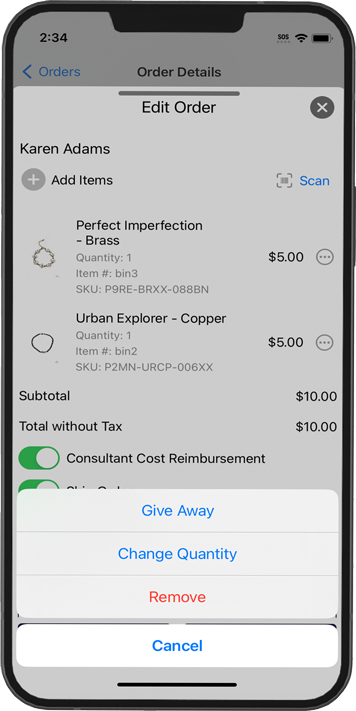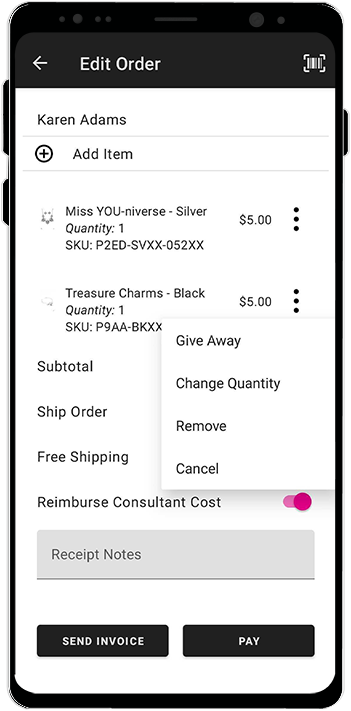 Tip: If the Order is not yet ready to be invoiced or paid, you may close out of it using the x in the upper right corner. Open Orders that have not been invoiced can be found using Not Invoiced filter option on the Orders screen.
Turn on the Ship Order button if the order will be shipped.

If Ship Order is on, Free Shipping option will also display.

Add Notes to the customer, if needed.
To invoice the Order to the Customer, click the Invoice button.
Two options will display:

Copy Invoice Link – if you want to share with your customer a link to the invoice.
Send Email – if you want an invoice email sent to your customer

If the Order is for an in-person sale, click the Pay button.
Select a payment method.
Confirm all the details in Order Summary.
Click the Proceed button.
Enter payment details and complete the order.
A Receipt will be sent to both you and the customer once the order is complete.
Tip: To resend a receipt, go to Completed Order's Details screen and click Resend Receipt button.
Tip: To view processed orders, go to the Orders screen and use the Completed filter. Completed orders can also be filtered by time.
Note: If your store is connected to ShippingEasy, Receipt Notes and Item Numbers associated with products in a complete Order will be sent and available in 'Order Details' in ShippingEasy.