Returning Orders
Go to the Orders screen.
Select the Completed order filter.
Find and select the order to be returned.
Tip: The Search field or Time filter can help find the Order.
Select the Return Order button at the bottom of the Order Details screen.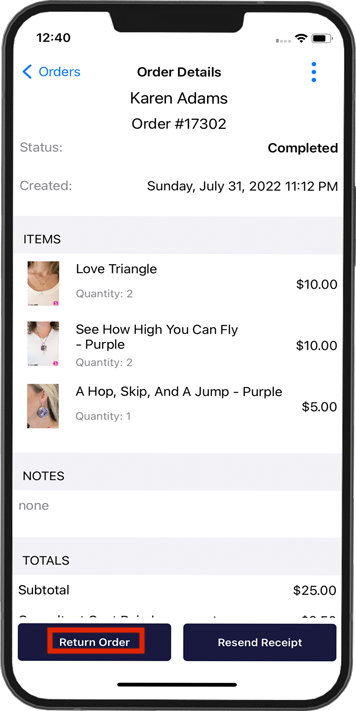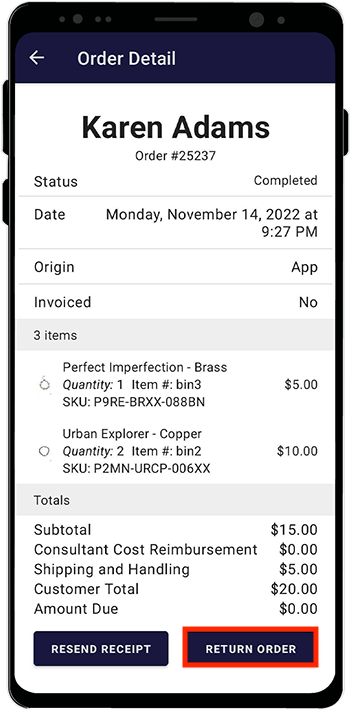 Select the items and quantities to be returned.
Choose to refund shipping and handling or not.
Confirm the amount and tender are correct.
Click Continue.
A return receipt will be sent to both you and the customer.
Your inventory will be updated accordingly.