The Retention Connection: How Smart MLMs Drive Increased Revenue
Which is more important for multi-level marketing companies (MLMs)? Customer retention or representative retention? Before you answer, you should know it's a bit of a trick question. The correct answer is, "neither is more important." But it's not just because both are essential for MLMs. It's also because customer retention and field representative retention are closely connected.
There's a direct correlation between representative retention and an MLM's overall revenue growth. By increasing retention by 10 percent, it's estimated that a direct selling company's revenue will grow 49 percent over ten years. The revenue increase is driven by experienced, well-trained representatives who continue to build strong customer communities over time. A focused strategy aimed at retaining your sales representatives should work hand-in-hand with customer loyalty objectives. And vice versa.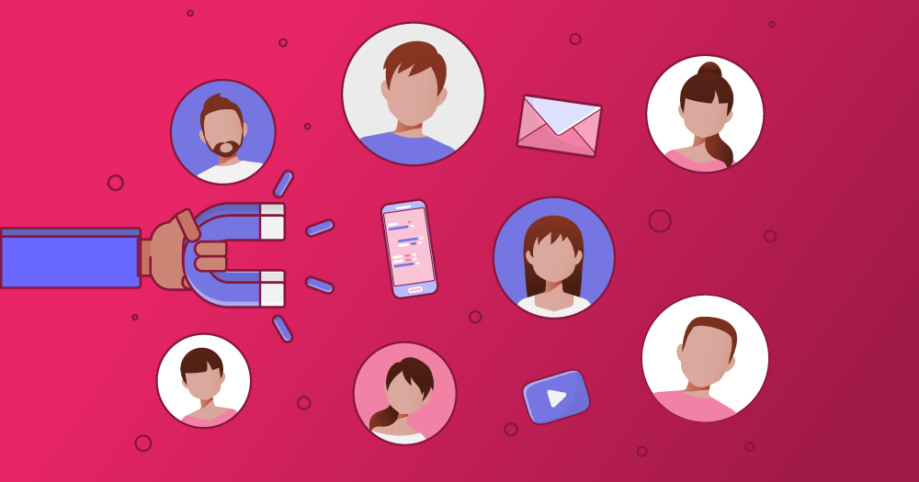 Retention starts here
For MLMs, it's personal. From the beginning, the success of a customer relationship is tied to the connection they have to the MLM representative. The value proposition isn't only about the product and its features. It's also about the experience. The best MLM representatives create a personal connection with prospective customers by sharing their stories and showcasing the product or service in the context of what it solves for them. Whether it's a one-to-one conversation or a social selling event, prospective customers are able to recognize themselves in the representative's story.
From there, the building blocks are placed as the prospective buyer makes a purchase, and then another. Over time, they become loyal customers and advocates for the products. MLMs have a unique formula. In direct sales, the best customers aren't just highly valued as customers. They're also potential representatives.
Make the retention connection
Retaining representatives and retaining customers should have a lot in common. By treating representatives as customers – which is exactly what most of them are first and foremost – you're setting the example of how to build relationships with your brand. More importantly, the retention results will take care of themselves. In other words, happy reps, happy customers.
Provide reinforcement
The MLM model is all about relationships. Don't ever take your field representatives for granted. It's important to continuously reinforce their role and recognize their reasons for becoming a representative for your brand. Nurture relationships by connecting with them regularly, both as a group and individually. Create a strong community that makes it easy for them to connect with their peers for support and advice. Reaching out, formally and informally, can be the difference-maker in why someone goes from a handful of sales to building a broader network well beyond their family and friends.
Empower success
People become MLM representatives because they believe in the product, and they want to share it with others. The MLM's role is to give them the tools they need to promote and sell the products and expand their network. Your MLM software plays a pivotal role. From online marketing to payment processing and sales tax calculation, a comprehensive, easy-to-use software solution is key. Up the game with integrated customer relationship management tools, gift cards, and loyalty programs. With the right software, you can help make success almost turnkey for representatives.

Related: Relationships Matter: The Right MLM Software for Success
Focus on training
Your training program is the foundation of retention. Of course, a strong onboarding program is crucial. Organizations with standardized onboarding training programs achieve 50 percent higher retention rates. But don't stop there. Along with regular product training, create ongoing developmental training to help representatives expand their selling skills, maximize technology, and keep up with marketing trends. It pays dividends. On average, companies that offer comprehensive training have 24 percent higher profit margins. Plus, when representatives work for companies with developmental skills training, 70 percent say it's an important factor in their decision to stay with the company.
Related: 3 Essentials to Enhance Your MLM's Sales Training Program
Recognize and reward
Just as you want your representatives to nurture their relationships with customers, you must also cultivate your relationships with your representatives. Mix informal outreach, such as personal phone calls or shout-outs on social media, with formal motivational and incentive programs. Compensation is one important element. But, for MLM representatives, flexibility and relationship-building are also key motivations. Ultimately, the answer to which type of retention is more important is that you can't have one without the other. By creating a culture that inspires representative satisfaction and retention, you're also driving customer growth and loyalty. Download Wayroo's Rep Retention Toolkit for more insights and ideas on how to keep your best MLM reps engaged. And, explore Wayroo's MLM software solutions to learn more about how it delivers the technology and selling tools today's representatives need to succeed. Contact us for a demo today.