4 Must-Have MLM Software Capabilities Your Business Needs Now
Keeping up with how your customers want to connect, shop, and purchase depends on your company's multi-level marketing (MLM software. It's the engine that empowers sales representatives to meet customers where they are, interact online or in-person, offer a range of payment options – and connect all the dots behind the scenes to enable integrated inventory management and comprehensive reporting.
In a rapidly evolving and highly competitive MLM environment, how do you ensure your MLM software engine is operating at peak performance? Here's a check list of the best practice capabilities today's MLM companies need most.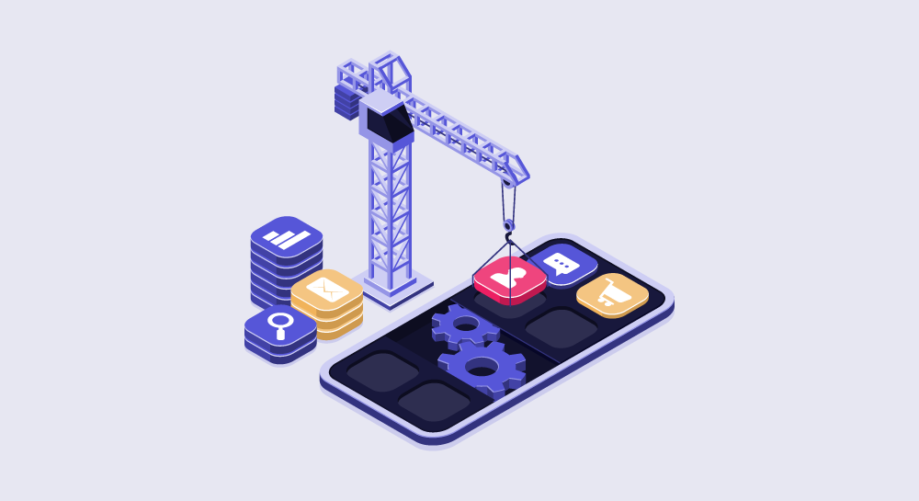 MLM Software Capabilities
1. Plenty of purchasing options
Customers are used to Amazon's search and click ease. Whether shopping online or in-person, they expect the process to be smooth and seamless. It comes down to convenience. Eight in ten people rate convenience as the most important factor when shopping. At the same time, buyers want individualized experiences. Eighty-four percent say they spend more with brands that deliver personalized service.
MLMs are uniquely positioned to get the blend of technological convenience and personalized customer experience right. With the right MLM software, companies can give their independent sales representatives the tools to deliver shopping ease without losing the personal touches that make direct selling different. And, in a time of social distancing, software capabilities can make or break the MLM representative's ability to connect virtually in an effective and authentic way.
Wayroo delivers the options that reps need, helping them to connect and sell anywhere, anytime. It's easy for customers to add items to their cart, choose a payment method, and complete their purchase online, in-person, or through Wayroo's mobile app.
But it's more than purchasing ease. Wayroo gives MLM representatives e-commerce tools that work for today's digitally savvy customers. With its reply-to-buy capabilities, it's easy for representatives to host Facebook Live events where all customers have to do is comment to make their purchases. Wayroo's automation of invoicing, payments, and inventory management helps representatives focus on building personalized customer relationships and making the sale.
Related: Relationships Matter: The Right MLM Software for Success
2. Payment security
Data security is top of mind for today's consumers. Ninety-three percent are concerned about the security of their credit card information. It's imperative for an MLM company's software to do everything possible to protect the payment information that's captured and stored at the time of purchase. That includes using MLM software that is Payment Card Industry (PCI) compliant, which ensures that credit card data is transmitted and stored securely.
Wayroo uses the highest PCI standards and data encryption available when storing customer payment information. That means MLM companies and their field sales representatives can confidently process payments and manage customer data to deliver an enhanced buying experience that makes repeat purchases quick and easy.

3. Automatic (and accurate) sales tax calculations
There are nearly 8,000 jurisdictions in the U.S. that have sales tax regulations. Keeping up with what's required is a challenge for MLM business owners. And collecting and remitting the right sales tax amounts can be a headache for MLM representatives. But it doesn't have to be. With the right MLM software, direct selling companies can ensure sales tax compliance while eliminating manual calculations.
Wayroo automatically calculates required sales taxes on retail sales based on the geo-location of an in-person transaction or the customer's shipping address for an online purchase. Not only does it make remitting sales taxes easy for the company and the representatives, Wayroo delivers the peace of mind that comes with knowing the calculations are accurate. An audit by the state of Florida looked at 1.8 million Wayroo transactions and found zero errors.
4. Real-time access to retail earnings
As "by the gig" work becomes more mainstream, having easy access to earnings as they happen is a big part of the appeal for gig workers. Eighty-five percent of people engaged in gig or freelance work say they work more if they're able to get their payouts more quickly. To attract and retain the best sales representatives, MLMs need to be able to compete.
An MLM company's software can make immediate payouts for a representative's retail sales possible. Wayroo offers payouts on-demand, so as soon as a representative makes a sale, she can click "Get Paid" in the Wayroo app to convert the sale into earnings through a payment to her MLM-provided payout card. The payout card can then be used for shopping wherever Visa or Master Card are accepted, cash withdrawals or transfers to their bank account, or to purchase additional inventory.
Get more on MLM software

To explore more MLM software best practices, download our new infographic – Cha-ching! How well does your MLM payments process measure up? Then take a look at Wayroo, a mobile app designed to help MLMs sell through multiple channels, track complete customer data, and enable end-to-end compliance visibility. Request a free demo today.