Live Selling for MLMs: Dos and Don'ts to Success
No matter what you call it – live selling, livestream selling, social selling, or virtual selling – connecting with your community of customers via live online events is a natural evolution of multi-level marketing (MLM). And the COVID-19 pandemic has increased customer comfort levels with shopping online and interacting through video chats. Whether you're planning your first live selling event or looking to enhance your live online shopping experience, here are five essential dos and don'ts to help your MLM representatives increase engagement and sales.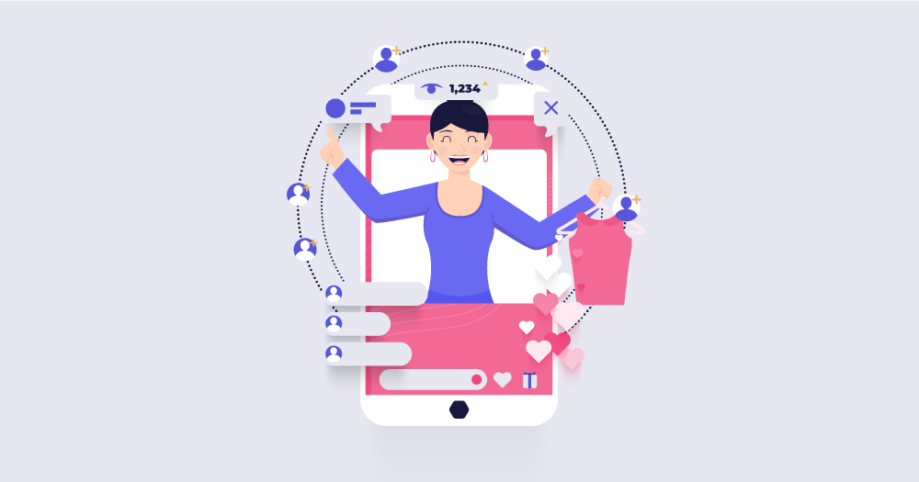 1. Do have a plan. (Don't be overly scripted.)
From the minute you step in front of the camera and engage your customer audience, authenticity is key. Your aim is to make the virtual event feel like an in-person conversation. Approach it as if you are talking directly to your customer community and giving them the opportunity to chat with you.
While you want the conversation to flow naturally, don't just wing it. Outline a plan for the live event that includes the topics you want to cover and the items you want to sell. Think through the order and flow between items, and the time you want to allocate to each. Having a road map will keep you on track and keep the event moving so your audience stays interested and engaged.
The outline should also include ideas for conversation starters. Just don't turn it into a script. Personalize the discussion as it happens with shout-outs and suggestions for individual customers. Respond to comments and questions that come in through the online chat feature. And ask questions of the group to spark conversations and comments.
2. Do provide instructions. (Don't assume everyone understands live selling.)
Make sure you provide quick instructions on exactly what shoppers need to do in order to purchase a product. And repeat them at different points throughout the event. That way, when a customer sees an item they want to purchase, they'll feel confident about taking action in the moment.
If you're selling via a social media platform like Facebook, you'll want to share the instructions on how to reply to buy. Or, with Wayroo as your MLM software, you can take your live selling experience to the next level. Wayroo enables you to deliver a QVC-like shopping experience, with customers able to make their purchases without having to leave the live event. Plus, unlike Facebook Live, there's minimal lag time between what you're sharing and what your customers are seeing.

3. Do deliver value. (Don't just sell.)
Of course, making sales is the primary objective of your live selling event. But, MLM success is based on the personalized relationships, product expertise, and sense of community you provide for customers. Be sure to weave these types of relationship-building elements throughout the event by incorporating product demos and tips, personal stories, and behind-the-scenes insider information. Sharing your background and personal connection with the products and services strengthens your credibility and the audience's feeling of connection.
4. Do create a sense of urgency. (Don't forget to sell.)
With each live selling event, your mission is to craft the perfect balance of valuable content and action-inspiring offers. One of the best ways to accomplish that is by creating a sense of urgency for your buyers. You can do this by having limited quantities of popular items available or special pricing that's only good for purchases during the event. Another effective tool is leveraging your MLM software to place a timer on the shopper's cart. For example, set up a timer that counts down 30 minutes from when an item is placed in the cart. This gives shoppers a visible countdown clock to complete their purchase or risk losing out on an item. The timer approach benefits you as well. If shoppers don't take action, the items go right back into the available inventory for other shoppers to purchase during the event.
5. Do have fun. (Don't be all business.)
Whatever you do, inject a little fun into each event – and make each one unique. Connect products and services to upcoming holidays or the changing seasons. Provide little known facts about the company or particular products. Share stories that connect the product to customer successes or aspirations. Invite customers to share their ideas and stories as well. The more connection your customers feel, the more likely they will be to engage and purchase.
When it's time to enhance your company's live selling capabilities, look to Wayroo for the technology and tools you need. Download our new infographic, Cha-ching! How well does your MLM payments process measure up? and contact us for a demo today.