The High Cost of Low MLM Representative Retention
Multi-level marketing (MLM) companies have a big opportunity. The COVID-19 pandemic has accelerated shifts in two key areas: how people shop and how people want to work. Both trends are lining up as ideal fits for the MLM model. To take full advantage of the opportunity, direct-selling companies will need to increase their focus on representative retention.
Today, MLMs face a retention challenge. Fifty percent of MLM representatives leave within the first year, and nine in ten are out of the industry within five years. While the numbers are dramatic, some of the turnover is simply a fact of life for MLM companies. The industry's 5.9 million part-time representatives outnumber full-time direct-selling representatives five to one. And another 9.6 million representatives are categorized as discount buyers who do little selling to others.
Still, that doesn't mean MLMs shouldn't focus on improving representative retention rates. In fact, MLM companies should pay very close attention to improving retention to capitalize on the market forces caused by the pandemic and improve their bottom line.
MLM Representatives: The cost of low retention
Most companies calculate their onboarding costs to come up with a ballpark sum they invest in training new representatives and getting them up to speed. It's more difficult to determine the costs of low retention, but they're there. High turnover rates among field representatives have a ripple effect across an MLM organization. Some impacts are obvious; others are more subtle.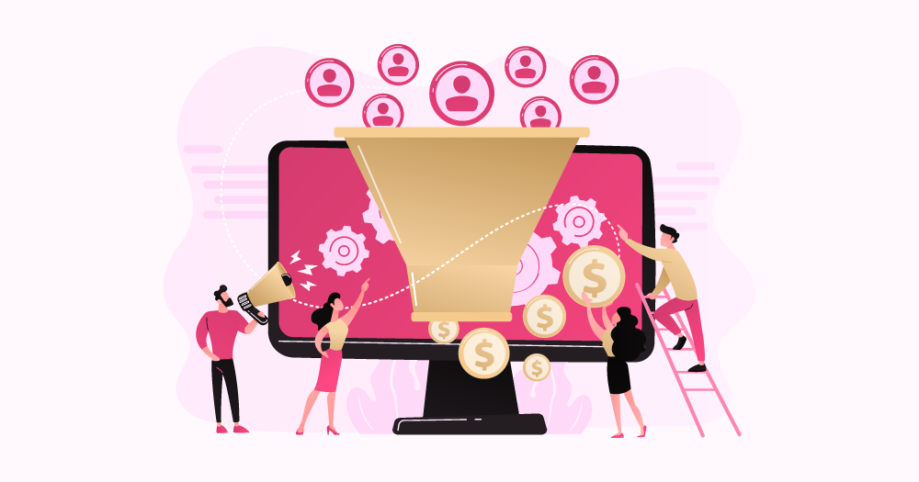 1. Productivity
The easiest cost to understand is the productivity hit caused by low retention. When organizations have fewer representatives with experience, they're in a constant state of onboarding. Experts estimate it takes new field representatives one to two years to build their networks and maximize their productivity to the same level as experienced reps. When a high percentage of reps opt to leave the organization within a year, the MLM is unable to reap much of a return on its recruiting and onboarding investment.
Action steps:
Recruit smart. Sometimes the best defense is a good offense. Create a profile and a plan to recruit people with the attributes and skills that will enable success. Today, 77 percent of Americans are interested in flexible, entrepreneurial, income-earning opportunities. For insights on the traits successful MLM representatives share, download Wayroo's Rep Retention Toolkit.
Emphasize training. Having a strong onboarding and ongoing training program pays retention dividends. Organizations with standardized onboarding programs achieve 62 percent greater productivity. And representatives who work with companies with access to ongoing sales and marketing skills training are more likely to stay with the company.

Related: 3 Essentials to Enhance Your MLM's Sales Training Program
2. Customer relationships
Direct selling success relies on the relationships field representatives cultivate with their customer networks. When turnover rates are high, it's difficult to maintain existing customer relationships. New reps must build networks from scratch. When representatives stay with an organization longer, they're able to build long-term, trusted, and loyal relationships with their buyers. Focus on helping representatives expand their networks and create a community of customers. Nearly half of MLM representatives say it's the social aspect of meeting new people and building relationships that are a primary motivator for joining and staying in the direct-selling industry.
Action step:
Provide a platform to build on: Along with training to help representatives enhance their network-building and direct-selling skills, give them tools and resources to help them grow their business. Choose an MLM software platform that offers multi-channel selling tools such as replicated websites, livestream social selling, mobile point-of-sale, and customer relationship management (CRM).
Related: The Answers to Your Questions About Social Media Marketing for MLMs
3. Culture
A company's products and services inspire people to become MLM representatives. With the right training, tools, and support, they are able to turn their passion into a successful business that fits their work-life needs. It's vital for MLM companies to nurture the rep relationship to keep engagement and commitment high. Six in ten MLM representatives cite the opportunity to advocate for the company's products and services as what motivates them to stay. Company culture plays a central role.
Action step:
Nurture purpose. Successful MLM representatives want to connect their work with a larger sense of belonging and purpose. When they do, they are 27 percent more likely to stay. Create a culture and community that your field representatives want to be a part of, emphasizing purpose – not just profits – as drivers for sales and networking. You'll see the results in your retention rate. People who are committed and engaged with their work are 87 percent less likely to leave.
Related: How to Cultivate an MLM Culture that Drives Growth
As the COVID-19 pandemic continues to reshape how people work and buy, MLMs with engaged, productive representatives are poised to capitalize. Make sure your organization is making the most out of its retention strategies. Download Wayroo's Rep Retention Toolkit for more insights and ideas, and take a closer look at how Wayroo's MLM software solutions can help you optimize your sales team's success. Contact us for a demo today.