How Customer Experience Adds Up to More MLM Sales
What's the secret behind increasing multi-level marketing (MLM) sales? Some point to high-quality and innovative products. Others argue for market insights and marketing expertise. Still, others say the secret lies in strategic thinking and consistent execution. Of course, all of the above are essential elements for MLM success. But, if they're not paired with a focus on delivering an outstanding customer experience, long-term direct sales success is difficult, if not impossible, to achieve.
Today's customers have more options than ever before. More access to information. More products to choose from. More places to find what they need. More everything. But, while we're conditioned to believe that more is better, research shows that consumers can get paralyzed by too many choices – also known as "analysis paralysis."
As shopping options continue to increase, an interesting thing is happening. Shoppers are putting a premium on experiences to help them narrow the options and fight decision fatigue. Eighty-four percent of customers say the buying experience is just as important as the products and services they're purchasing. And good shopping experiences raise the bar. Nearly seven in ten customers say their experience expectations are higher than ever.
For MLMs, this is good news. The MLM direct selling model is uniquely positioned to deliver experiences that stand out in a crowded marketplace for three key reasons.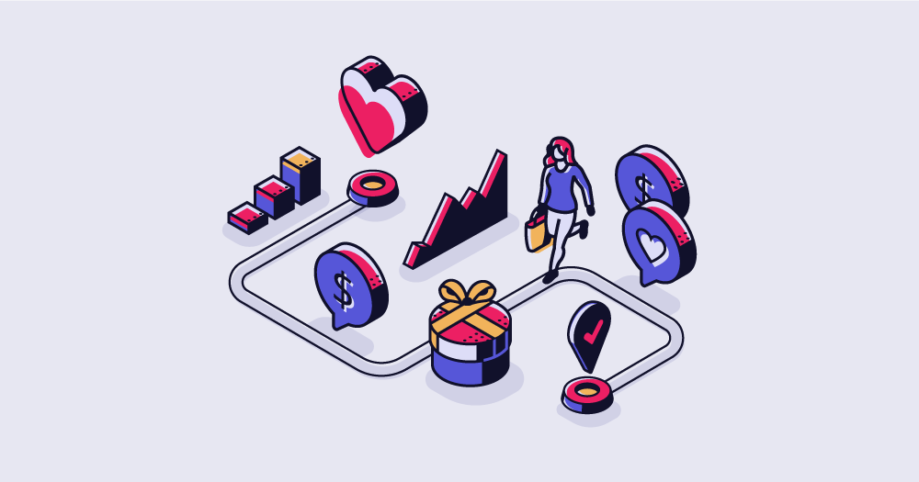 1. MLMs get personalized.
The numbers are clear. Sixty-six percent of customers are willing to pay more for a great experience. How much more? On average, customers will spend up to 17 percent more for an experience that meets or exceeds their expectations.
Personalized attention is a crucial component of how customers evaluate experiences. Eighty percent of customers prefer to buy from retailers who personalize the experience. That means tailoring the offering, making personalized recommendations, and reaching out with customized information and offers.
As retailers respond by leveraging customer data to enable greater personalization, MLMs have an advantage over traditional brick-and-mortar and online stores. The one-to-one relationships that MLM sales representatives build with their customers take personalization to the next level. And, when MLM representatives are able to combine personal relationships with customer insights gleaned from robust reporting options available through their MLM software, the potential for memorable, customized shopping experiences is multiplied.
2. MLMs offer seamless shopping.
Amazon changed the customer mindset forever. Today, shoppers know they have options, and they demand speed and convenience. But that doesn't mean that Amazon should be declared the winner of the customer experience battle. Instead, customers express a strong preference for a seamless blend of online and offline experiences. Three in four want the option to touch and try products, and nearly half cite in-person experiences as the preferred way to discover and try new items.
An MLM's software can help representatives deliver a powerful differentiator. From replicated websites that enable representatives to customize their offerings through social selling events that showcase both the products and the rep-to-client relationships, MLMs can deliver highly personalized online shopping. Add in one-to-one consultations and in-person party events, and MLMs have the ability to tailor shopping options to exactly fit customer expectations.
MLM software can also make purchasing seamless, no matter how the customer chooses to buy. This should include the ability to accept a range of payment options, shopping cart ease, and automated calculation of any required sales taxes based on the customer's shipping address or the geo-location of an in-person transaction.

Related: 4 Must-Have MLM Software Capabilities Your Business Needs Now
3. MLMs create community.
Today's customers crave connection. While online shopping can be convenient, shoppers also seek memorable and enjoyable experiences – both virtually and in-person. Fifty-six percent of consumers say overall enjoyment of the buying experience is an important factor in their purchasing decisions.
Again, MLMs have a distinct advantage. MLM brands are built on the passionate advocacy of the company's independent sales representatives, who often launch their sales careers because they want to share the products they love. Successful MLM field sales representatives build strong communities of customers who share common attributes and interests. The connections are long-lasting and go far beyond selling. And, for MLM companies, the positive word-of-mouth generated by a good MLM representative is invaluable. That's why representative retention should be a priority for MLMs. A 10 percent increase in MLM rep retention results in an estimated 49 percent revenue growth over ten years.
Related: The High Cost of Low MLM Representative Retention
Does your company's customer experience stand out?
Wayroo is designed to help MLMs and their sales representatives optimize technology to deliver personalized experiences and seamless shopping options. Find out what Wayroo can do for your business. Contact us for a demo today. And, for more insights into how the right MLM software can help your company succeed, download our infographic, Cha-ching! How well does your MLM payments process measure up?