13 Multi-Level Marketing Party Theme Ideas
The time has come. You said "Yes," to jumping into one of the hardest, yet most rewarding industries and now, it's time to get the party started. No, literally – it's time to start planning your first party! Although it can seem a little scary, one of the easiest ways to take the guesswork out of planning a party is having a multi-level marketing party theme. Themes are a relatively easy way to catch people's attention and are always fun and exciting to participate in.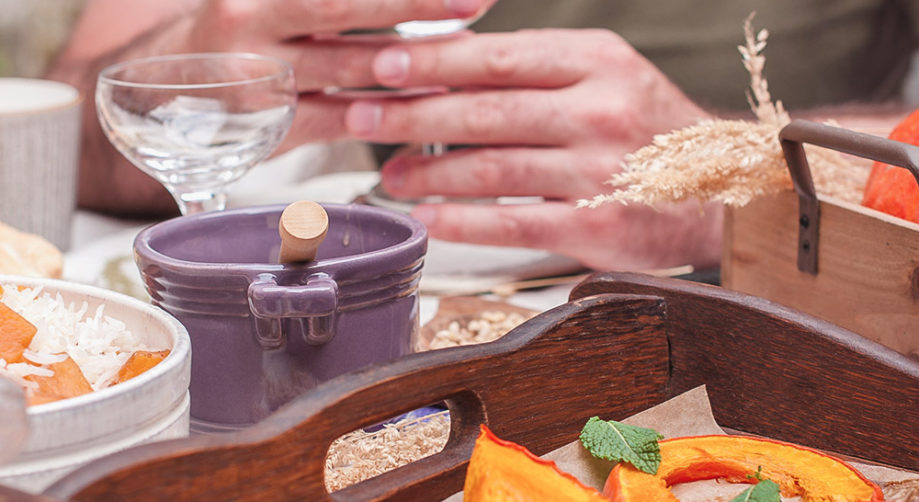 Which Multi-Level Marketing Party Theme is "The One"?
First things first – one of the most critical aspects of planning a multi-level marketing (MLM) party is to focus on how to get more people to attend and participate in your event. In other words, you want people to come. Plus, more attendance equals more sales, so it's crucial that you get as many people to attend as you can. It's essential to choose a theme which best fits your audience. If your target audience has no interest in your chosen theme, no one will participate, and the party will be a flop. With that said, we've compiled some of our favorite MLM party themes organized according to the seasons. Hopefully, in this list, you'll find the perfect theme for your next event!
Fall
Sip 'n' Sniff: Candles and Wine

Candles and wine are everything in the fall season! There's nothing like sipping a glass of wine, cozied up by the fire, with the scent of autumn candles filling the room.
Pretty in Pink: Breast Cancer Awareness Party

October would be perfect for the month for this theme since it's Breast Cancer Awareness month! Decorate with all things pink and, of course, pink ribbon cupcakes for something sweet!
Sip, Shop, Taste

Hot apple cider would work well for this theme, along with yummy fall snacks, and a gorgeous display of your products for partygoers to shop! Keep it a relaxed night for your customers to lounge and browse.
Winter
Winter Wonderland Party

Decorate with snowflakes, snowmen, candy canes, and all things winter! The cold is never fun, but with a Winter Wonderland-themed party, you can get customers excited indoors in the warmth, with your treats and your products.

Ugly Sweater Party

This one trends every year and is so much fun! Encourage all your guests to wear the ugliest Christmas sweater they own and host a contest for whose is the most hideous. It's fun to see how creative people are when they know they're competing. Keep it fun and lighthearted!
PJs and Popcorn Party

PJs are the best in the winter time. And, although regular popcorn is good, nothing beats caramel, cinnamon, and cheese popcorn that is only available during the winter! Host a PJs and Popcorn party while showcasing all your new products!
Spring
Garden Tea Party

Spring means flowers! Have a lighthearted, relaxed time discussing your products over tea and pastries.
Margarita Monday/'Tini Tuesday Party

This theme would be great over spring break. Choose a Monday or a Tuesday, and have a great time drinking margaritas and martinis, while discussing all the wonderful perks of your products!
Mommy's Time Out: A Night Out For Moms Only

Moms need breaks too. Use it as an excuse to throw a multi-level marketing party, and plan a fun night for all the moms out there who could potentially be great customers for your business!
Summer
Hawaiian Luau Party

Wear some leis, light up some tiki torches, grill up some pineapple, and you are on the way to having the best summer Hawaiian Luau Party!
Pool Party/Summer Bash

What could be better than lounging around the pool in the heat of the summer? Host a pool party and get your customers excited about the sunshine!
Red, White, and Blue Party

This party would be perfect for July 4th! Get out the grill, shoot some fireworks, and pump up your customers with your awesome products.
Ice Cream Social

There is nothing better than ice cream to accompany the scorching summer heat. Host an ice cream social to get your clients mingling with one another, and get them warmed up to learning more about your business and products!
Game-Changing Tips:
Choose a fitting location where the atmosphere embraces and enhances your theme. The event's

a

esthetics are a big deal and can make or break your party. Are you going with the Candles and Wine theme? Probably best to do it cozied up inside a home with the fireplace going. Did you choose to do the Hawaiian Luau theme? A park or a backyard would go beautifully with this theme! Location is important and should be carefully considered.

Decorating is not an option, it is mandatory. Theme parties are commit-all-the-way or don't do it at all. You don't have to go all-out with all the fancy gadgets and gizmos, but your guests do need to be able to tell what kind of party you're throwing. Decorations will help immensely and will make your guests equally excited and amazed.
You, the host/distributor, have to dress up and participate at all costs. If you are in charge of the party but not thoroughly engaging, by dressing the part, then there could be a severe loss of credibility from potential customers. Not to mention, dressing up also encourages your partygoers to dress up as well.
Include giveaways and prizes that go with the theme. This practice is a foolproof way to make people more likely to attend. Also, if you include some of the products you'll be presenting, it's a win-win! A win for you, because your products are getting exposure, and a win for your partygoers, because they get to take home neat freebies!
Build relationships and scout out leaders. During your party, be sure to personally meet everyone and see if you can identify some new talent and bring them onto your team! Not only that but themed multi-level marketing parties are also a great way to network with other potential hosts for future parties.
Serve food and play music. These two go hand in hand to put on the best-themed parties. Free food will always attract people, and good music is the cherry on top. Though you have business to address, it never hurts to have a little fun with it too.
Multi-level marketing parties are one of the best ways to bring attention to your business. They're fun, exciting, and when done successfully, just a good time for everyone. Let your partygoers sample products, eat some food, and enjoy themselves, while learning more about what you can offer them. Choose a theme, stick to it, follow our tips, and you will be golden! Have fun!