MLM Sales Success: How to Motivate and Reward Your Reps
MLM Sales Success
Wouldn't it be amazing if you could ensure sales success for each and every representative recruited into your direct selling organization (DSO)? While a 100 percent success rate isn't realistic, there are definitely things you can do to ensure that each and every representative has the support and tools they need to create success. 
Inspiring the right mindset is an essential part of the equation. But, backing up inspirational words with a strategic balance of motivation and rewards is how you turn passionate recruits into multi-level marketing (MLM) sales success stories.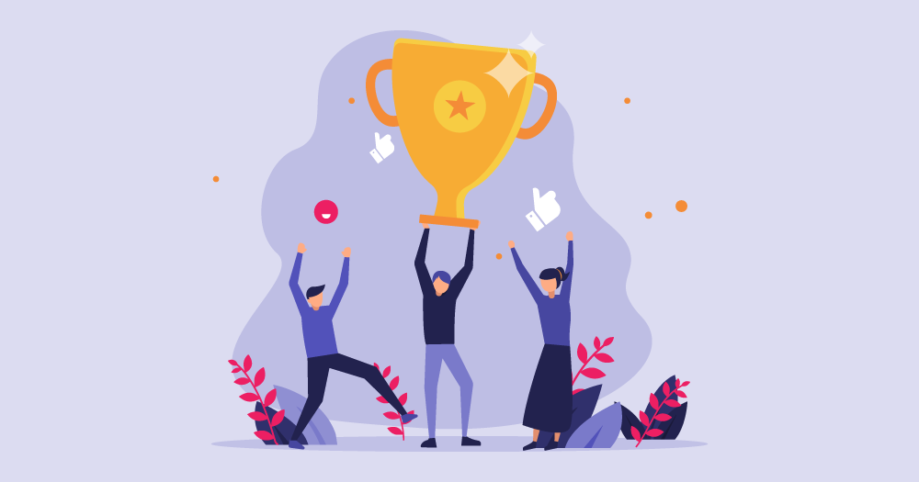 Motivation Matters
Most people become MLM representatives because they believe in the product, and they genuinely want to share it with others. From there, the motivation for moving from customer to representative gets a bit more complex. Some do it mainly for the product discounts. Some see it as a work-life fit and an opportunity to earn extra money. And some jump into MLM sales to build a business that grows beyond their friends and family.
Every MLM company has a mix of these types of representatives. Recognizing and supporting each of them is vital for improving your organization's rep retention rate. When successful representatives stick around, MLMs grow. In fact, a 10 percent increase in MLM rep retention results in estimated revenue growth of 49 percent over ten years.
Make sure your motivational strategy includes these essential elements.
Create a thriving community.
Because many MLM representatives start as fans, it's important to continue to feed their passion for your product all along the way. This means cultivating a strong company culture that makes it easy for representatives to connect and feel like they're part of a community.
Start with a strong onboarding program for new representatives, but don't stop there. Encourage connection by establishing an online forum where reps can chat, seek advice, and share ideas. Pair new reps with seasoned sales mentors. And establish regular team meetings where you share business updates as well as personal successes.
Related: How to Cultivate an MLM Culture that Drives Growth
Empower through training.
No matter how passionate a representative is about a product or service, that doesn't mean they will automatically be able to sell successfully. Direct selling is a skill that must be learned and nurtured in order to keep representatives engaged and motivated.
Build a training program that supports your representatives across all skill levels. More importantly, make training an integral part of your company's culture. When representatives are motivated to enhance and sharpen their skills through training, 70 percent say they're more likely to stay with a company.

Recognize milestones, big and small.
The debate about whether money or recognition is more motivating to salespeople will continue – mostly because the answer is both are. Some MLM representatives will primarily be driven by financial success. Others will respond more to accolades. While everyone is different, almost everybody wants to be recognized and appreciated for their accomplishments.
Along with a structured reward program (see more below), make recognition real-time. As representatives achieve a milestone, give them a shout-out during a team call or via social media. For noteworthy wins, pick up the phone for a personal congratulatory call. By letting your team know you're cheering them on, they'll be inspired to go above and beyond to earn more recognition.
The Psychology of Reward Programs
Recognition is important, but having a structured reward strategy is vital for MLM growth. Done well, a rewards program incents both behaviors and results by factoring in a bit of psychology. Incorporate the following components when crafting your rewards strategy.
Human beings crave instant gratification, especially when they're putting in the work. Research shows that representatives who close a sale within two weeks of joining a direct selling company stay with that company for an average of six years, which is two to four years longer than the average. Enable short-term success by building in ways for new reps to develop their sales skills with qualified leads or partnering with more experienced reps.
Another part of enabling short-term sales success is making it easy for representatives to access the compensation that comes with each sale. With Wayroo as your MLM software, you're able to pay representatives for their retail sales right away. Wayroo's Distributor Payout Card gives representatives instant access to their money, which they can use to purchase additional inventory, make transfers into their bank account, or make purchases anywhere VISA and Mastercard are accepted. Even better, all required sales tax is automatically separated and set aside upfront.
Establish a path for progression.
Along with rewarding in-the-moment sales successes, it's important to give your representatives goals to strive for. Take some time to create a structure that lays out a path for a successful career progression with defined milestones all along the way. This gives your team – whether they're beginners or highly experienced – realistic goals to continue to push toward.
As you design your sales rewards program, make sure you're incenting and rewarding actions as well as results. Action-based incentives reward the behaviors that will drive long-term sales success. For example, reward reps for completing a target number of follow-up calls or live-selling events within a set time. Results-based incentives are stretch goals, such as selling to a certain number of new customers in a month or achieving a target dollar amount in sales during a promotion. To keep all personalities engaged, mix monetary rewards with non-monetary recognition like travel vouchers, tech gadgets, or exclusive training access. For more on how motivation and rewards add up to sales success – including a motivation map for MLM representatives, download Wayroo's Rep Retention Toolkit. And take a closer look at how Wayroo's MLM software solution can help you optimize your sales team's success. Contact us for a demo today.