6 Ways to Expand Your MLM Network
MLM Network
The definition of success varies from person to person. This is especially true in the multi-level marketing (MLM) industry. Some gauge their success based on how much they sell or the number of customers they have. Others base it on the ability to make a full-time living, while some see success as earning enough to supplement their income and hit a specific goal. Still others measure their MLM success based on the connections they make or the flexibility to work when it fits their schedule. 
According to the Direct Selling Association, 50 percent of MLM representatives are motivated by income potential. Sixty-one percent stick with direct selling because of the flexibility and opportunity for work-life balance. And 47 percent are motivated by the networking connections.
No matter how you define it, there's one essential factor that enables MLM success. It's network-ability. Without a network of customers and potential sales representatives to tap into, MLM dreams can fall flat. Yet, a lot of MLM representatives leave their network to chance, hoping they'll meet or attract the right people to help them achieve their definition of direct-selling success.
Let's be honest. Not having a plan almost never gets you where you want to go. On the other hand, strategic thinking and consistent execution are the building blocks of almost any success story you hear. For MLM representatives, the plan starts and ends with cultivating a strong network. And cultivating a strong MLM network starts with these six surefire elements.

1. Love wins in an MLM network.
Nowhere is a genuine passion for a product or service more rewarded than in the MLM industry. MLM representatives don't succeed if they fall "in like" with the product they're representing. Success comes when they find one to wholeheartedly believe in – one that solves a need they understand. In a sense, MLM representatives aren't asking people just to buy their products. They're asking them to be a part of a community, and the first impression isn't going to be based on a product feature. People walk away with an impression of the MLM representative and the authentic connection they felt (or didn't feel) to the story she shared.
2. Get niche-y.
When it comes to building a strong MLM network, too many representatives focus only on their friends and family. When looking to connect with other people who are going to fall in love with the product or service, representatives must reach out to a broader group.
This will take some strategic research. It's not about putting the outreach on blast to the masses. Instead, it's important to figure out the type of people who are most receptive to the solution and the message. That means defining a target customer and identifying the right niche to focus on. By concentrating on reaching a well-defined niche market, representatives are able to personalize messages, tailor the customer experience, and make the most of their time.
Related: Direct Selling: Target Your Niche Market
3. Stop talking.
Yes, MLM marketing is about telling a personalized story to the right audience. But, before you do that, listen. Ask questions. Don't jump in and just start talking about how amazing your products are, detailing how they solve a problem, or telling someone about how to become an MLM representative. Instead, engage in a conversation. Your message will be even more powerful when you're able to weave it in as you interact with people, whether it's one-on-one or in a live online event.
As you build relationships and a community of like-minded customers, don't stop listening. Remember, your goal is to build a long-term customer relationship, not make a one-time sale. Done well, this personal connection is what differentiates MLMs from traditional retail experiences. And by investing in these types of authentic connections, you'll identify the people who are both interested and well-suited to join your team as a representative.
4. Share what you know.
Today's customers are savvy. Pushy sales techniques put them off. Sales conversations should be solution-focused vs. product feature-focused. If you've got the first three items on this list in place, you can be confident that you're telling a sincere, compelling story to the right group of people, and it will resonate because you're listening to what potential customers are telling you.
Now, it's time to expand on the concept by becoming a go-to resource for target customers. How do you do that? Create ongoing channels to engage your community. Regular communications should be focused on sharing insights and expertise, not pushing products. Leverage social media to share tips, ideas, and real-life customer stories. Craft a regular email newsletter that delivers valuable insights to help your customers and reinforce your message. Tap into your MLM software to integrate your marketing and sales efforts.
Related: The Answers to Your Questions About Social Media Marketing for MLMs
5. Put it all together.
Successful MLM representatives expand their networks by doing all of the above, all at once. And they let their personalities shine through while they're doing it. Today, the most effective medium for reaching and connecting with your network is through live-selling events. As customers become more comfortable with meeting – and buying – virtually, they still seek a personal connection. A livestream selling event enables representatives to bring their community together and have a conversation, share what's new, and showcase the value of products.
Selling through social media platforms like Facebook is one option, but your MLM software can help take it to the next level. For example, check out Wayroo's seamless, QVC-like livestream experience, which offers minimal lag time compared to platforms like Facebook.
Related: Live Selling Success: 9 Tips You Can Implement Today
6. Don't forget the follow-up.
Expanding an MLM network takes time – and persistence. Follow-up is critical – and the more personalized you make it, the better results you'll have. Send a personal email or handwritten note after you're introduced to someone. Send an email with a personalized recommendation or offer based on something you know about a customer. Give someone a shout-out in your email newsletter or on a live-selling event. In other words, be strategic with your follow-up, but make it part of building and strengthening your community. In the same way, identify people you think would make good representatives and set up time to chat. MLM selling is conversational selling, and ultimately, success is built one conversation at a time.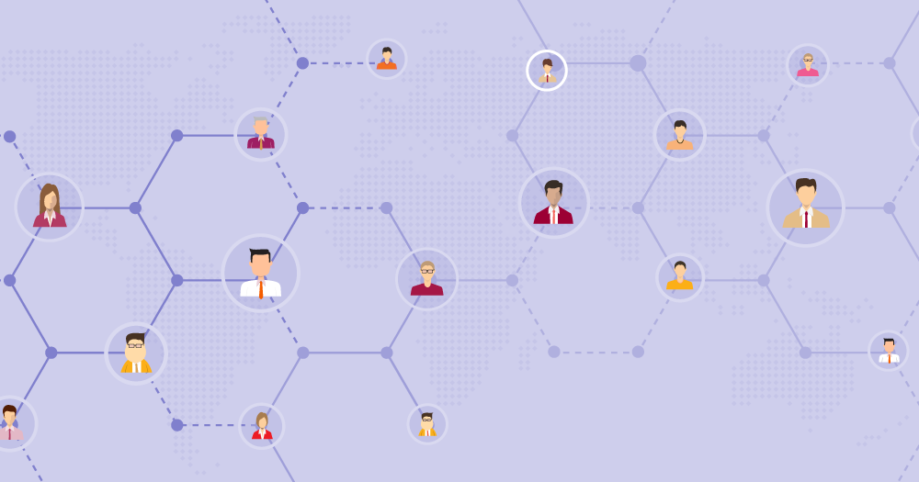 For more insights into the characteristics that contribute to MLM success, download Wayroo's Rep Retention Toolkit. And, to ensure you're supporting your sales team with the technology and selling tools they need to succeed, explore Wayroo's MLM software solution. Contact us for a demo today.