Live Selling Success: 9 Tips You Can Implement Today
Live selling via online events is a perfect fit for multi-level marketers (MLMs) – and their busy customers. It's easy, accessible, and convenient. Most importantly, live selling events enable MLM representatives to make and maintain the personal connections with buyers that are so vital for direct sales success.  
So, how do you make the most out of your live selling events? Here are nine secrets to live selling success you can implement before, during, and after your next event.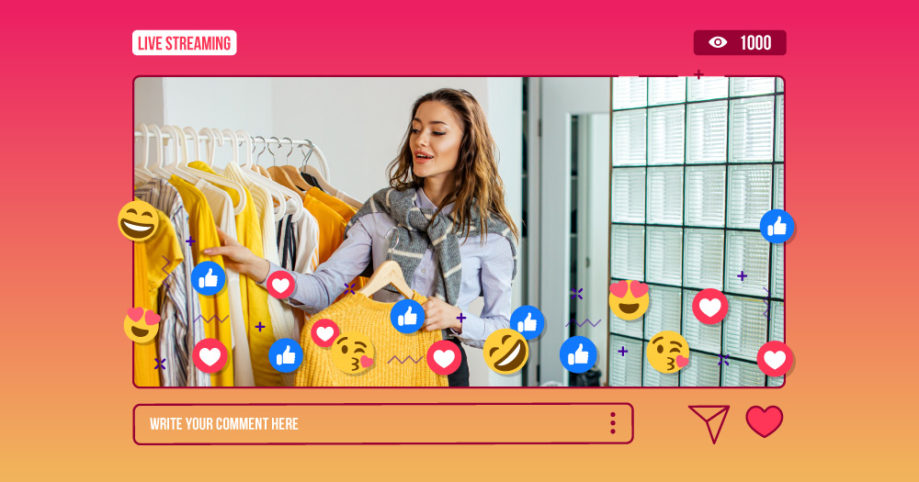 Before you go live
1. Timing is everything.
Before you choose a date and time, think about your ideal target customer. Do they work during the day? Are evenings or weekends a better fit with their schedule? Do you need to take different time zones into account? If you're unsure, ask current customers. Test different times to see what attracts the most participants and generates the most sales. The good news is that once you have a few live selling events under your belt, you'll be able to pinpoint the best days and times by using actual participation data.
2. Curate your offering.
Busy shoppers still want to feel connected to the products they're buying and who they're buying them from. MLMs thrive by building a community of customers who value the relationships they create with their MLM representative and other like-minded buyers as much as they value the products they buy.
Live selling events create a friendly atmosphere to showcase products carefully selected for your customers. Plan out the items you're going to feature during the event. Think about how you want to flow from item to item. Outline the key points you want to cover and the facts you'll need to have at your fingertips, like prices and details about special offers. Be thoughtful about how you group products together in a way that helps customers see how different things work together.
3. Do an inventory check.
Plan for sales success. Make sure the inventory you need will be available so you can ensure your customers get what they purchase promptly.
4. Take a test drive.
Testing, testing… one, two, three. Technology is your friend, but it still takes some practice. If live selling is new to you, do a dress rehearsal for a small group of friends or longtime customers. Not only does this give you a chance to check the technology, lighting, and sound quality, but it's also a great way to gain confidence about how you can chat, sell, and answer questions with attendees.
Even when you're an expert live seller, always build in advance time for a technology check before going live. That way, you can troubleshoot any glitches before you're onscreen in front of hundreds of potential buyers!

During the event
5. Keep it real.
Follow the outline you created, but don't be scripted. Your differentiator is your personality and your relationships with your customers. Introduce yourself, greet customers as they join, and ask them questions. In other words, treat your live selling event like an in-person party and make sure your guests feel welcomed and included.
Most of all, have fun. Share stories, connect the dots between new products and past purchases customers have made, and give real-time shout-outs as customers make a purchase.
6. Answer all along the way.
While you may not be able to answer every single question that comes in during the live event, answer as many as you can. Watch for similar questions coming in from multiple participants and take time to expand on the topic. Always acknowledge who asked the question and check to make sure you've provided the information they needed.
7. Give instructions. (Then, give them again.)
Make sure you're regularly reminding customers how to take action. You'll have people joining throughout the event, so it's well worth repeating exactly what they need to do when they want to purchase.
After each event
8. Focus on your follow-through.
A successful live selling event is about more than the sales total. It's about cultivating and strengthening your relationships with your customers.
As much as you can, add a personal touch to your follow-through. Thank everyone who joined. Send personalized thank yous to those who purchased whenever you can. Follow up to answer questions that you didn't get to during the event. Make sure orders are processed promptly. If there are any delays, reach out to customers individually.
9. Start planning your next event.
Step back and assess what worked well and what could be better. Apply what you've learned as you map out your next live selling event! Make sure your MLM software is adding to your live selling success. Wayroo is designed with MLMs in mind, including next-level live selling capabilities that deliver a seamless, QVC-like experience with minimal lag time compared to other platforms like Facebook. Take a closer look at what Wayroo can do to grow your MLM business. Contact us for a live demo.