Fast Forward: How to Recruit the Right Reps to Fuel MLM Growth
When you dig into the numbers, it's not hard to see that many direct selling organizations are facing a rep retention challenge impacting their MLM growth. Half of direct selling representatives quit within the first year. Ninety percent leave within five years. Turning those numbers around starts with smart – and intentional – recruiting.
Right now, with the significant shifts in the economy as a result of the COVID-19 pandemic, multi-level marketing (MLM) companies are in an ideal position to strategically recruit the talent they need to drive are taking a fresh look at the so-called "gig economy."
The gig economy – where workers earn an income through flexible, temporary, or freelance jobs – was already an appealing option for an increasing portion of the workforce. Even pre-pandemic, freelance, and contract workers were projected to outnumber traditional employees by 2021. Direct selling organizations are poised to offer turnkey opportunities as people explore flexible options to supplement or replace their incomes.
But it's not simply a numbers game. Instead, future MLM growth will be driven by how well the organization recruits.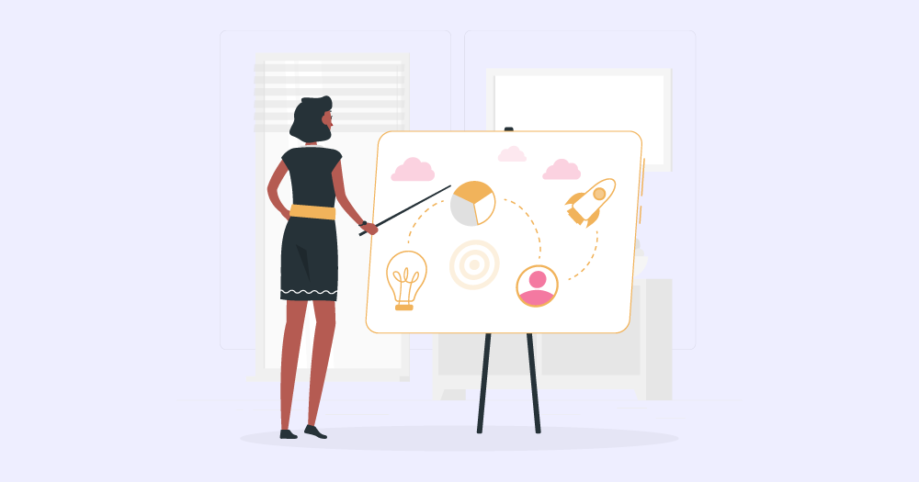 Why MLMs Have Next Generation Appeal
Technology is behind the rise of the gig economy. People are now able to work almost anywhere, anytime. Tech-savvy Millennials (born 1981 – 1996) and Gen Z (born 1997 – 2009) are leading the shift to gig work. They're also highly entrepreneurial. Nine in ten Millennials and Gen Z-ers are interested in flexible, entrepreneurial income-earning opportunities. In many cases, the only thing holding them back from starting a business is money. Forty-two percent of Millennials cite a lack of funding as the main reason their entrepreneurial dreams are on hold.

Enter MLM growth opportunities. A career in direct selling aligns with the entrepreneurial mindsets of Millennials and Gen Z. In effect, becoming an MLM representative enables Millennials and Gen Z-ers to pursue their dream of running their own business while reducing personal financial risk. In addition, the training and technology offered by established MLMs feed the younger generation's desire for continued learning and the opportunity for success.
Related: Next Generation MLMs: 3 Reasons Why Millennials and Gen Z are the Industry's Future
Recruiting for the Future to Ensure MLM Growth
Just because a direct selling career is appealing doesn't guarantee success. Strategic MLM recruiting requires a deep understanding of the attributes that enable people to succeed in the industry. Across a wide range of products and services, successful MLM representatives share common traits. Some are obvious: an outgoing personality, strong communication skills, and a passion for what they're selling. Other indicators of success take a little digging to assess when recruiting.
A study of gig workers uncovered what it termed an "intense preoccupation" with productivity. To succeed based on their own initiative, rather than in a traditional employer environment, independent workers are hyper-focused on maximizing their personal productivity and deeply invested in the outcome of their work. When recruiting MLM representatives, ask about the person's routines, what they do to enhance productivity, and how they set and measure both short and long-term goals.
Succeeding today requires a level of comfort with technology. Going forward, livestream selling events, networking via social media, and online communication will become even more essential for MLM growth. While these skills can be cultivated, build in a baseline assessment of a candidate's technology and social media skills during the recruiting phase.
Deliver a Sense of Purpose
One of the biggest advantages direct selling careers have for Millennials and Gen Z-ers is the ability to provide a sense of purpose. Study after study has reported the younger generations are seeking more than monetary rewards from their careers. They prioritize autonomy, a sense of connection, and the opportunity for work-life balance.
Direct selling careers deliver on all aspects. When recruiting the talent to grow your organization, highlight the company's purpose and the opportunity to impact the lives of others by introducing your company and selling your solutions. By emphasizing these features, you'll be well-positioned to attract passionate, dedicated advocates eager to fuel your MLM growth.
For more on optimizing your organization's recruiting and retention, download Wayroo's Rep Retention Toolkit, featuring resources to help you identify the attributes for MLM sales success and a motivation map to help representatives achieve their goals. And explore Wayroo's MLM software solution to ensure you're supporting your sales team with the technology and selling tools they need in today's market. Contact us for a demo today.