Next Generation MLMs: 3 Reasons Why Millennials and Gen Z are the Industry's Future
Let's jump in our time machine and hop back to 2019. Unemployment was low, but wages weren't quite keeping up with inflation. As a result, Millennials and their Gen Z counterparts were well on their way to changing how people think about work. Less structure. More balance. Passion and purpose prioritized. Then 2020 happened. 
The cascading social and economic impacts of the COVID-19 pandemic are still evolving, but it's safe to say the working world will be forever changed. When you factor in the generational attitudes of the Millennials and Gen Z-ers who now make up 59 percent of the global workforce, the change is likely to be transformational. Why is this good news for the Multi-Level Marketing (MLM) industry? Because what Millennials and Gen Z-ers want aligns with the opportunities offered through MLM companies in three crucial ways.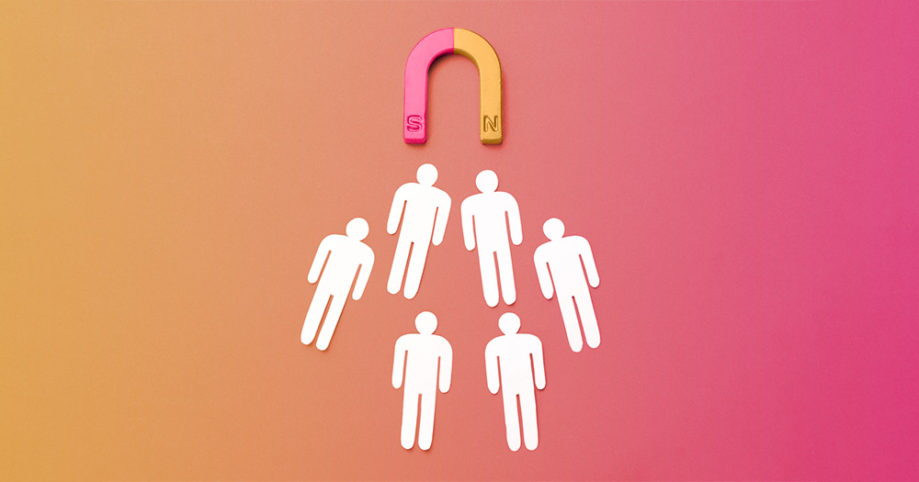 1. Flexibility first
Unlike their generational predecessors, Millennials (born 1981 – 1996) and Gen Z (born 1997 – 2009) see their careers as a series of different jobs across a wide range of roles and stages of their lives. They expect to work in some capacity well past retirement age. But they want to do it on their terms.
Flexibility and freedom are essential. Their lifelong exposure to technology makes them experts at working wherever and whenever. This doesn't mean Millennials and Gen Z-ers are lazy. It's the opposite. While they're committed to achieving a healthy work-life balance, they're also highly productive and autonomous. In fact, Gen Z is especially independent. Having grown up with information instantly accessible via Google, they're quite confident in their own abilities to figure things out and get work done.
The flexibility, autonomy, and money-making elements of Multi-Level Marketing companies line up perfectly with what Millennials and Gen Z want from a job. A recent survey by the Direct Selling Association found that 92 percent of Gen Z-ers are interested in finding flexible ways to make money, with the low start-up costs and flexibility offered by MLM opportunities particularly appealing.
2. Entrepreneurial energy
Younger generations sometimes get a bad rap for being job hoppers, but it's why they change jobs that's telling. For Millennials and Gen Z-ers, the experience is most important. They want their work to challenge and excite them. They seek a sense of purpose in what they do, and they want to feel like they're making progress toward their goals. When they're not, they don't hesitate to explore other options.
Younger generations are also much more likely to have a side hustle or two. Fifty percent of Millennials have a side gig to supplement their earnings. Beyond earning additional money, the gig work is usually tied to a strong sense of passion and purpose.
However, Millennials and Gen Z are not exactly the same. As more Gen Z-ers enter the workforce, research is showing that, as a generation, they are more risk-averse in terms of their career decisions. Growing up during the Great Recession, many saw their parents struggle financially and professionally. As a result, 69 percent of Gen Z-ers say having a stable job outranks one they're passionate about. The economic impacts of the COVID-19 pandemic will only reinforce this perspective.
MLM companies are well-positioned to feed the entrepreneurial mindsets of Millennials and Gen Z. MLM representatives control their destinies, with advancement and earnings directly tied to hard work. More importantly, the ability to pursue entrepreneurial goals within the structure of an established company holds appeal. The training, platforms, and tools offered by Multi-Level Marketing companies reduce personal risk while still providing ongoing challenges and opportunities for continued growth.

3. Marketing savvy
Millennials and Gen Z-ers are lifelong digital natives. As MLM companies continue to evolve to meet consumer expectations for online and live-selling options, the younger generations are leading the way, both as customers and representatives.
Social media is second nature for younger generations, so jobs that enable them to capitalize on these innate skills are ideal. As MLM representatives, Millennials and Gen Z-ers are able to immediately and intuitively leverage their social media networks to sell products, create loyal communities, and build out a team of like-minded representatives. Is your organization maximizing its appeal to Millennials and Gen Z? As the world adapts to the effects of the COVID-19 pandemic, it's the perfect time to attract new representatives with the mindsets, expectations, and skills to succeed in the MLM industry. Wayroo can help. Our sleek front-end MLM software enables you to deliver the innovative commerce and payment solutions Millennials and Gen Z-ers expect, as both buyers and sellers. Contact us for a demo today.