Must-Use Hashtags for Your Multi-Level Marketing Organization
Hashtags don't seem all that significant, but they're actually are one of the most important aspects of running a successful social media campaign. Why? Because everyone uses them for both personal and business purposes. And if they don't use them, they search for them. Hashtags give advertisers the ability to view all public posts associated with a hashtag when you search it. This is an incredible way to promote your business and gain some traffic to your social media properties. For example, when searching hashtags on Instagram, typing in a hashtag will populate the top posts and most recent ones that are using that particular hashtag. Take your social media efforts to the next level by utilizing the best tips and hashtags to include on your multi-level marketing social posts!

General Tips
When choosing hashtags to use on social media, keep the hashtag relative to the photo or post. Remember, the optimal number of hashtags are 8-12 – overloading with too many hashtags can make your post look unorganized and cluttered, and depending on the social network, these additional hashtags may not even be attributed. Also, don't forget to hide your hashtags. You can do this by inputting your hashtags as a comment so that it appears below your social post. This will make your post look more organized, less cluttered, and aesthetically pleasing. And it will allow your audience to focus on the content rather than your hashtag efforts. Below are six of the top multi-level marketing organization categories, as well as the best hashtags for those products.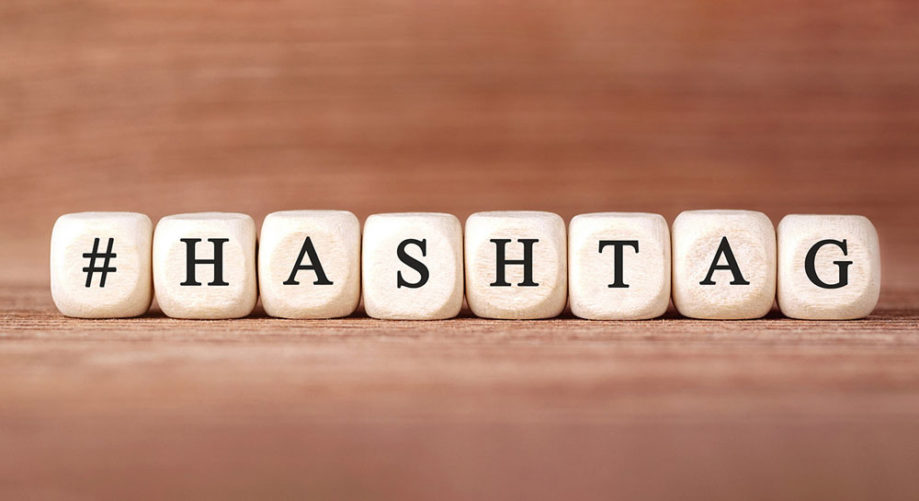 General Multi-Level Marketing:
#homebiz #multilevelmarketing #incomeopportunity #workathome #smallbizlife #distributorlife #biztips

#businessopportunity #entrepreneur #bizopp

Makeup & Skincare:


#faceoftheday #bestfaceforward #lovemakeup #shimmer #glow #rejuvenating #nightlyskinroutine #antiaging #healthyskin #facials

Purses & Handbags:


#whatsinyourbag #marypoopinsbag #fasion #style #musthave #murse #clutch #oneineverycolor #ontrend #instashop

Candles & Scents:


#candlejunkie #scentlover #candlelight #cozyscents #homedecor #smellsgood #scented #candleobsession

Clothing:


#whatstrending #ootd #ootn #musthave #fashionicon #ontrend #instashop #fashionjunkie #shoppingtime #onlineshops

Health & Nutrition:


#healthnut #healthyliving #cleaneatting #healthandnutrition #eatyourveggies #weightloss #getstrong #fitsquad #instafit #healthtips
Below is an example of how we used hashtags on one of our Instagram posts featuring Luci Bear!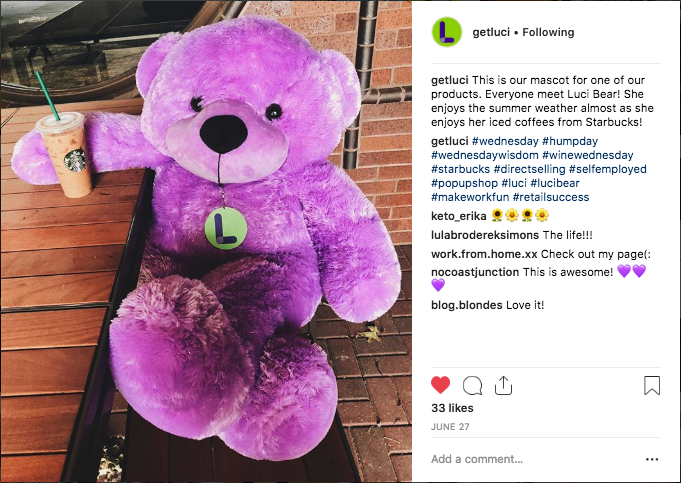 Remember, hashtags can make or break your posts on social media. If people can't find your post, then they definitely aren't reading it. So, start using hashtags on your posts and grab the attention your social media deserves! To find even more hashtags check out our favorite hashtag bank. Now get out there, hash out those hashtags, and most of all, #havefun!