Top 8 Traits of a Successful Distributor
Successful Distributor | The world of multi-level marketing (MLM) and party planning is full of individuals who want to be their own boss. They get to make their own hours, get discounted prices on the products they love, and build relationships with people of all shapes and sizes. But sadly, the turnover rate for independent distributors is 56% annually. Why? Because success in this industry requires more work than you may think. With that said, we've compiled eight traits that we've seen as a commonality between distributors who accrue success versus distributors who drop out before they even have a chance.
Traits of a Successful Distributor
Knowledgeable
A successful distributor doesn't have to have been a straight A student back in high school or college, but they understand it is imperative to at least learn and know all that they can about the products they are representing. The goal is to exude confidence when talking to potential customers, gaining their trust as the product knowledge expert.
Passionate
Successful distributors truly believe in the products they are selling. They're not solely in business to sell, sell, sell — rather, they enjoy sharing and helping others experience the same products they love and enjoy as well. Distributors should not only have a passion for their business and products but they also need to appreciate the opportunity the MLM industry offers. It is important they enjoy interacting with people, working mixed hours, and simply loving what they do.
Organized
Keeping transactions, invoices, and customer information organized is critical for both success and peace of mind as a distributor. Cluttered notes and scraps of paper with customer information can cause anxiety, as well as the potential to misplace important details. The best distributors seek out ways to stay organized, increase their efficiencies and avoid potential pitfalls that may hinder opportunities.

Ambitious
Successful distributors set goals for themselves and meet them. Whether it's planning ten revenue events each month, or even looking to mentor at least two new distributors — they actively look for new opportunities and ways to better their business. Reaching predetermined goals not only checks them off the list, but it also creates momentum. In multi-level marketing, you are either ripe and rotten or green and growing.

Personable
Distributors often make the mistake of viewing their customers just as clients or customers and not as individuals. Each client is a unique person. Get to know them and make them feel valued. It could be the difference between a one-time transaction and a lifelong, loyal customer. This mantra also creates the opportunity to customize your sales approach to each client because now, you are aware of their specific needs and understand their expectations. Successful distributors are not only in business for the money — they find the most significant rewards from the relationships they establish over time.

Hard-working
Every salesperson hits bumps in the road, which can cause them to panic and lose their drive to succeed. Let's face it — being an MLM sales distributor is not a walk in the park. There are many enticements like the luring promises of "being your own boss" and "making your own hours," but any successful distributor knows that it takes work and a lot of it. Instead of letting that fear of failure consume you, use it to overcome the fear and replace it with optimism and perseverance. Look at the each "No" as one step closer to the next "YES"!

Patient
"Rome wasn't built in a day." And so it should serve as a reminder that success doesn't happen overnight. Especially in the multi-level marketing and party planning industry, it may take a while before distributors start to see a rise in their sales. Regardless, that doesn't necessarily mean that their business isn't working. Stay diligent and stick to your plan with a keen focus on your goals. In the end, this business is a marathon, not a sprint.

Self-Starter
In the multi-level marketing industry, roles and responsibilities are not structured like a traditional job. You are not spoon-fed tasks and duties. Different responsibilities come with being your own boss with none more significant than being in charge of it all. That requires being a self-starter. They jockey for position and put themselves directly in the path of success because if they don't, it will pass right in front of their eyes. Successful distributors are busybodies who don't stand around, waiting for things to happen.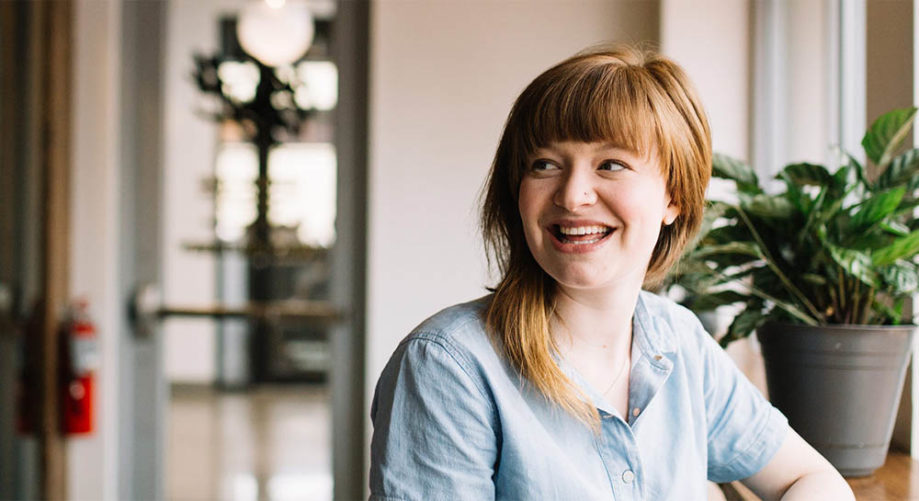 These traits may sound impressive and even a bit intimidating but they are not impossible to attain. Analyze your strongest attributes with those of we've listed, and measure yourself. In what areas do you already exceed? Where could you use some improvement? Utilize your strengths, address your weak spots, and you are well on your way to strengthening your relationships and building your clientele. So get out there, be your own boss, and make a name for yourself in an industry that is competitive but can be so worth it.