Leverage the MLM Advantage to Build Customer Loyalty
Just getting a potential buyer to give your outreach a second look is a big deal. With attention spans shrinking, a prospective customer who chooses to read your post, click into your live selling event, or attend a party is giving you their most precious commodity. It's not their money; it's their time. How can you ensure they get a good return on their time investment?
No pressure. But how you handle a new customer relationship is make or break. Our first post in this series examined best practices to help Multi-Level Marketing (MLM) representatives capture the attention of potential buyers. In this post, let's talk about how to turn the attention into profitable, long-term customer relationships. 
How to keep your customer's attention
As your MLM customer base grows, nurturing the relationships is critical. In today's busy world, customers don't want to shop. Instead, they look to create long-term relationships with products, brands, and people. 
MLM representatives should be able to easily divide customers into segments based on the level of engagement. Ongoing outreach can then be tailored to fit using a mix of tactics, such as social media, email, and targeted digital advertising. The most important element for direct selling? Keep the focus on the representative-to-customer relationship by incorporating the following fundamentals.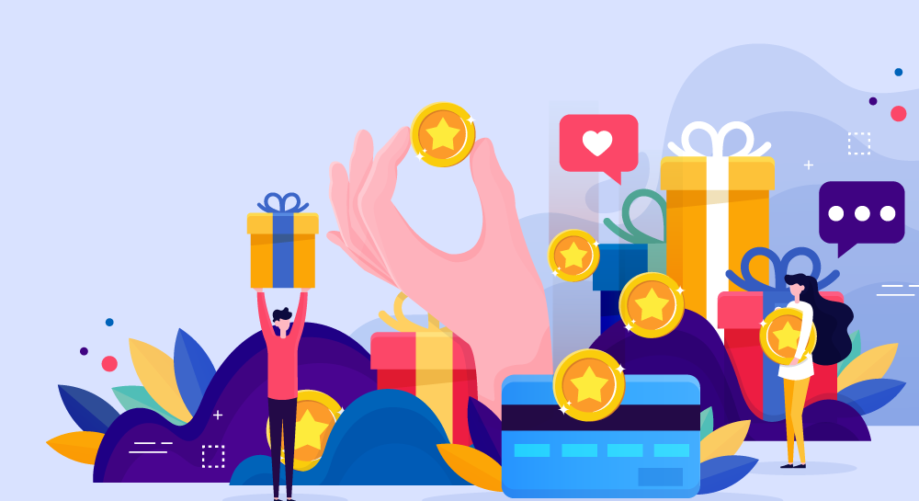 Tell a Story
If successful selling in the 2020s isn't about pushing product features, what is it about? Today, making a connection on an emotional, rather than transactional, level is key. Here's where Direct Selling Organizations (DSOs) have a significant advantage. The MLM model is all about building personal one-to-one relationships with customers. Connecting with customers – whether through your website, at an in-person party event, or through live selling online – starts with storytelling. When the story is told from the customer perspective and positions your product or service as the "hero" that solves a challenge, relationships are formed and strengthened.
Always be helping
The old-school sales mantra, "Always be closing" has evolved. Now, successful salespeople are valued resources who help customers solve problems. MLM representatives who focus on the relationship first, sales second, have a distinct advantage over their peers, as well as traditional retail outlets. In effect, MLM reps create relationships that put them on the same team as their customers, more of a friend and ally, less like a business-to-customer transaction. The interpersonal component of direct selling happens automatically through the basic structure of the industry, but good reps also drive it home in more subtle ways. For example, successful representatives are ten times more likely to consistently use words like "we," "our," and "us" in client conversations. 
Follow Through
What's the single biggest reason why customers make a second, third, or tenth purchase? The seller did what they said they would do. It seems simple, but it's not. Customer expectations are high – and they're only getting higher. They want to buy what they want when they want it. And they have a lot of options. Direct selling can take the company-customer relationship beyond a transactional level. When you combine that with consistent follow-through, an emotional connection is made. And research by Gallup found that emotionally connected customers will continue to buy with a company even when viable – sometimes less expensive – alternatives are available. 
Show you Care
Authentic emotional connections with customers don't just happen. And, while the MLM model is predisposed to support strong customer relationships, maintaining them takes work. Feeling like the company and its representatives genuinely care about them and their needs is the number one reason customers give for why they feel emotionally connected to a product or service. Ongoing, relevant messages – not always promotional – can help nurture that connection. A shout-out during a live-selling event that demonstrates you recognize the customer can be huge. A handwritten thank you to a long-term customer acknowledging a milestone in the relationship reinforces the bond. 
Reward Loyalty
Happy customers spend more. And, perhaps more importantly, they recommend you to their family, friends, and coworkers. Loyalty programs are a valuable way to strengthen customer relationships and reward behaviors, such as purchase milestones or referrals. But, if you think loyalty programs are only about discounts, think again. The best loyalty programs tie discounts with an emotional connection. For example, sending happy birthday wishes, along with a special offer, makes a customer feel recognized and appreciated. Surprise deals and exclusive access are also highly valued perks that help drive loyalty. It's all worth it. According to a study by KPMG, 85 percent of sales growth comes from loyal customers. 
Holding on to customer attention – and creating loyalty – in a distracting world takes constant focus. Wayroo can help. The customizable MLM software solution is designed to reduce IT demands and administrative burdens. And, Wayroo's CRM features reward programs to help drive participation and boost loyalty. In other words, Wayroo makes running your business easier, so you can focus on building customer relationships and driving sales. Contact us for a demo today.